Topics of this article
1. Introduction to keyword research
So we need to find a match, right? We need to find out about the problems of our potential readers and we want to make sure that we can deliver solutions with our unique voice.
Remember this graph? We need to find the sweetspot, between problems, solutions and our USP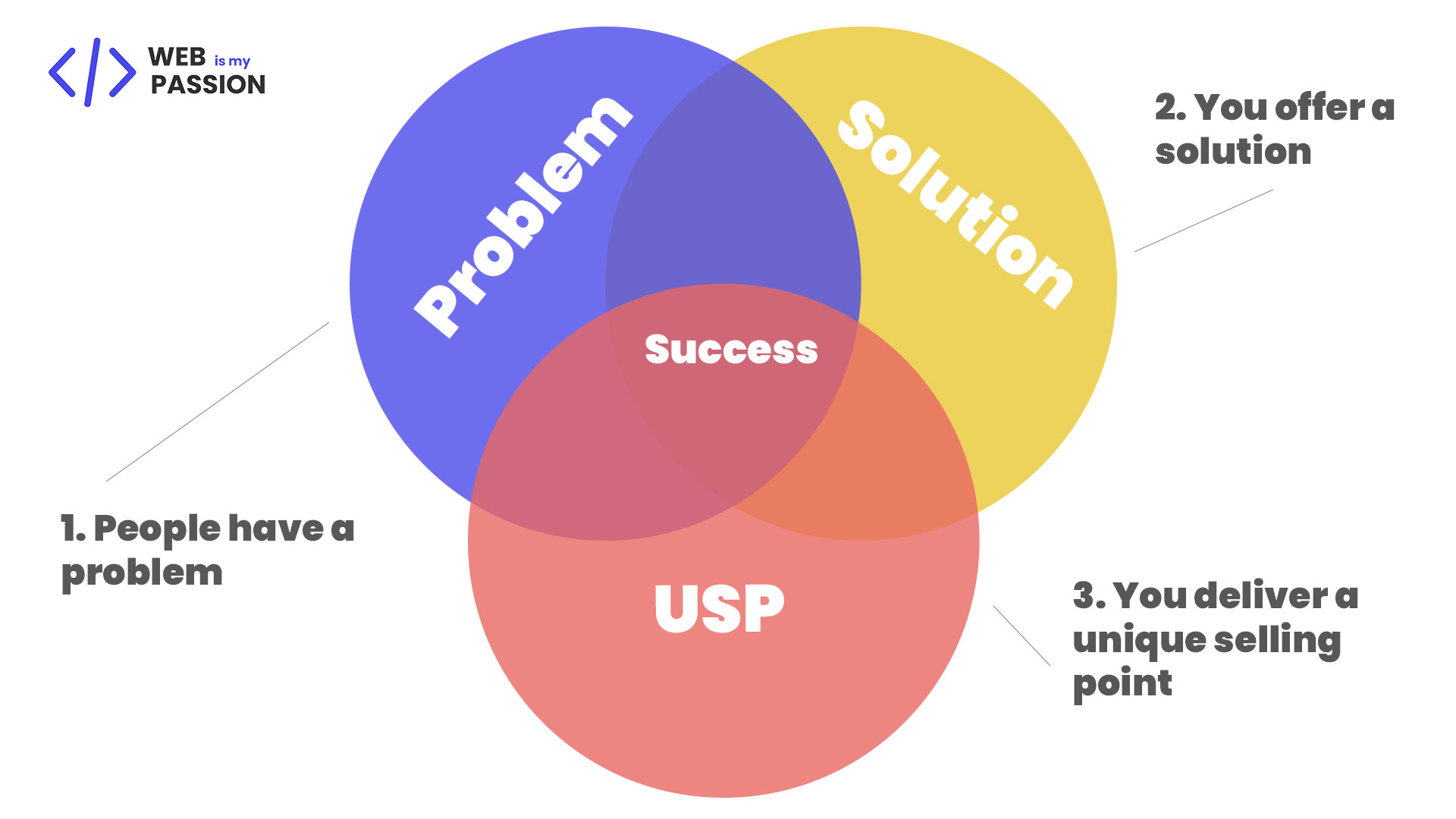 Let's get started. To find out about problems of people in your niche wen need to do some research.
Sounds boring? It's definitely not, it's actually lot of fun, because it just shows you what others are searching for, which is exciting.
To do the reserach we need "Keyword tools"
2. What are keywords?
Keywords are phrases that trigger, when people are using search engines like Google
A keyword however, is NOT necessarily equal to the query that a user has put into the search engine. To give you an example:
The user types the following phrase into Google: "How can I lose 6 kilos in one week?" - the possible keywords that could be triggered for this phrase could be the following:
How can I lose 6 kilos in one week (which is called an exact match)
Lose 6 kilos in one week (which is called a phrase match, because it contains the phrase)
6 kilos in one week (which is called a phrase match)
lose 6 kilos (which is called a phrase match)
One week to lose 8 kilos (which is called a broad match - the number of broad match keywords can be endless)
These are just examples to show you, that a keyword is not always the exact same query that a user put into the search engine.
3. Keyword Tools
Here's a list of keyword tools and how to use them:
1. Google Search
Simply use Google search to get ideas of more keywords. Google will provide more ideas of keywords in the autocomplete section and at the bottom of the page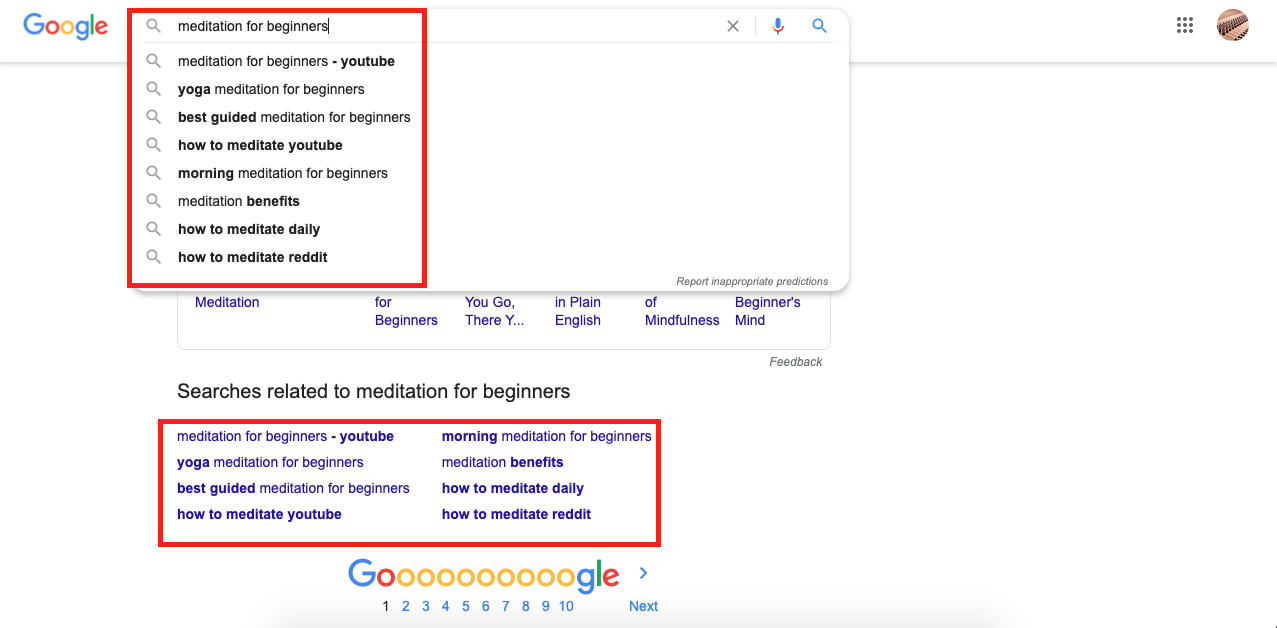 2. Google Keyword Planner
It's my number 1 keyword tool, because it shows global data, it's free and easy to use. I love it. Altough it's mainly developed for Google Ads it's still a great ressource in my opinion
To access it, you will need to sign up for a free Google Ads Account (if you don't have one already). To acces it, it's the easiest to tyoe "google keyword planner" into google.
When you access it, you want to click on "Discover new keywords"

Then you want to type in a keyword of your niche. Just think about what people in your niche could be searching for. If your niche is about meditation, people will likely search for "meditation for beginners"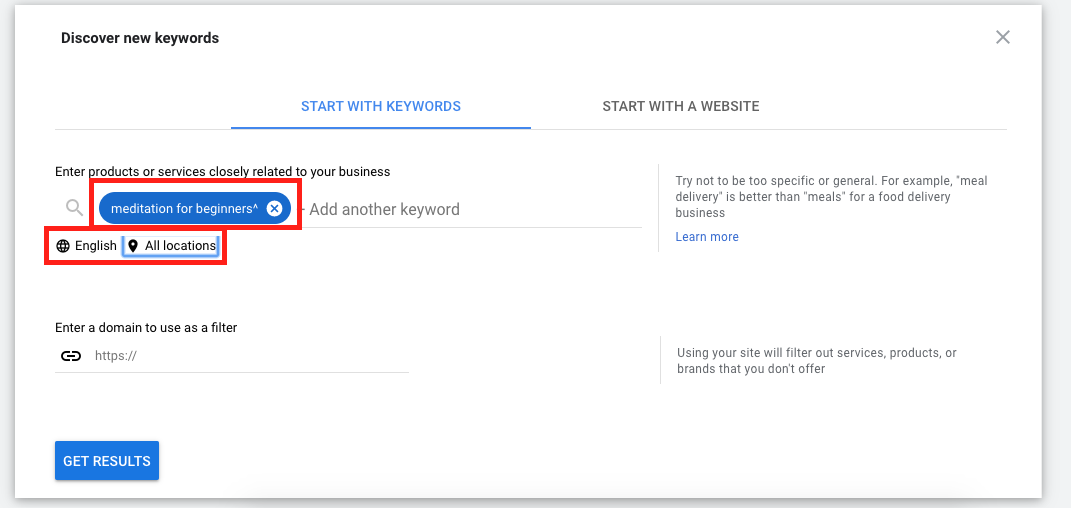 Google will then provide you with lots of suggestions for similar keywords that people are searching for. They also provide you with the average number of monthly searches for this keyword.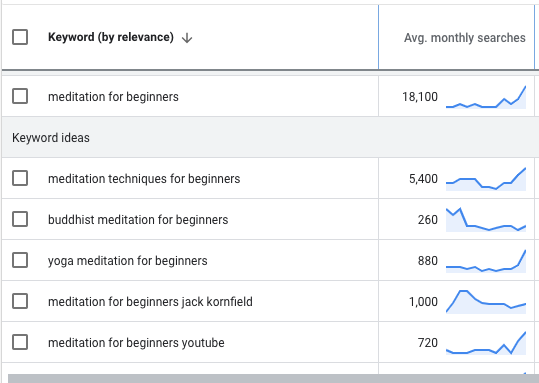 3. Ubersuggest
Go to Ubersuggest and type a keyword into the search bar

Ubersuggest will then provide you with beautiful data and more keyword ideas.
It will even provide you with a score that tells you how difficult it is to rank on google for certain keywords

4. Answer the public
Go to Answer the public and type a keyword into the search bar
It's free to use and only if you decide to get a pro plan I'll get a small commission, but this is at no cost to you.

They will provide you with awesome connections of different related keyword ideas. They are even sorted by the number of searches. The more searches the grenner the small circle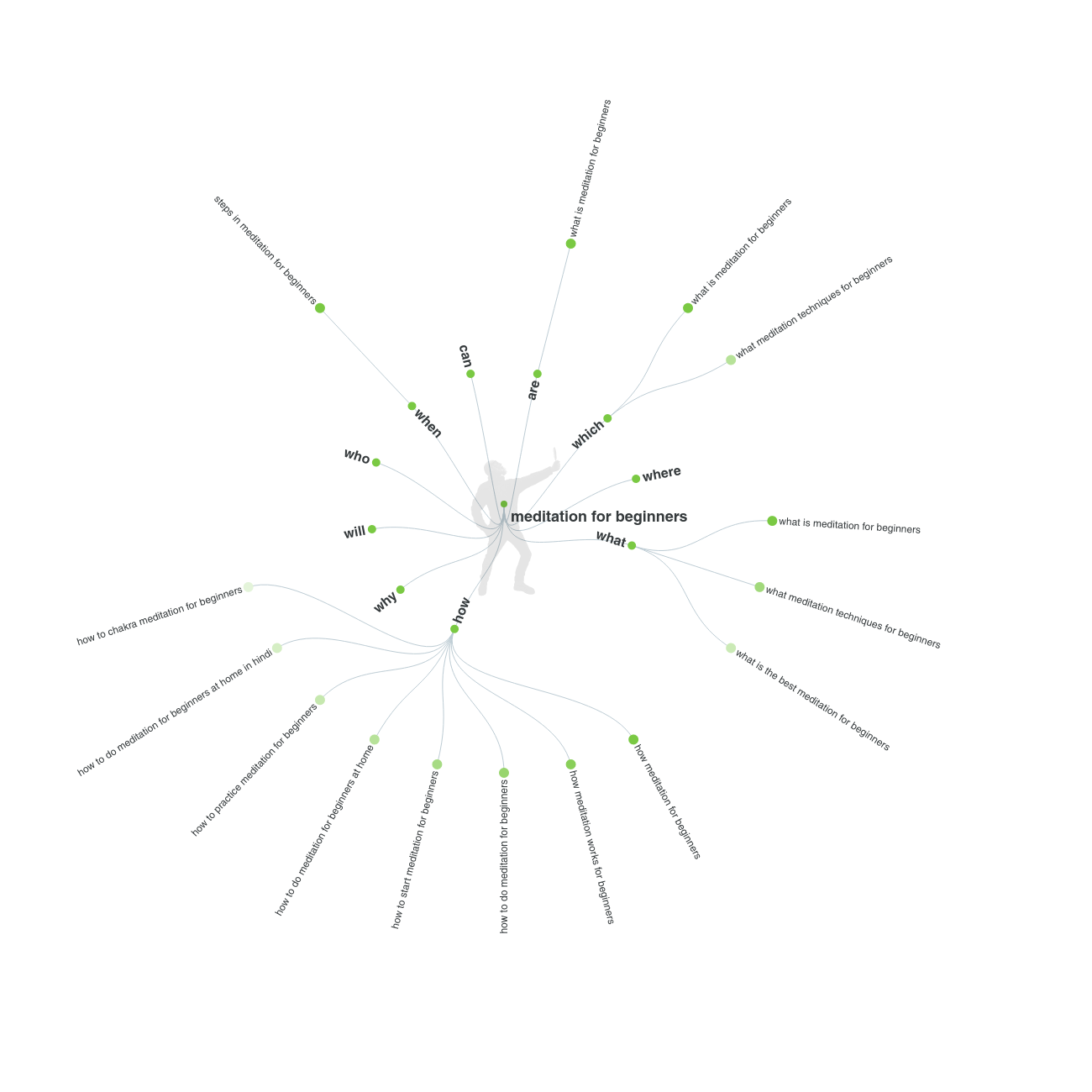 5. MOZ Keyword explorer
Go to Moz Keyword Explorer and sign up for a free account

They will also provide you with awesome results and insights. Unfortunately you can do just very few searches until you have to upgrade to a paid plan.