How to succesfully start a blog in 2020 - the complete tutorial
How is it possible, that you can find tutorials and answers for nearly every single question you could ever imagine all over the internet?
There are millions of fulltime bloggers all around the world, making a living by blogging.
When I started, I asked myself 2 questions:
Why would anyone ever be interested in reading the thoughts of an average person like me?
Why would anyone start a blog, spend so many hours, creating content over and over again?
Then I found the answer to both of those questions.
Millions of people all over the world are texting questions into the search engine of Google. What they find is blog posts, answering their questions. Most users will then leave again, but if the blog is awesome, offers more content, and the readers like you, they will likely be interested to come back.
Blog authors have many options to monetize their blogs and make a good side income. If you're serious about it, you can generate a lot of money from your blog. I've included 5 ways to monetize your blog in the tutorial.
The following picture demonstrates how the typical user-flow works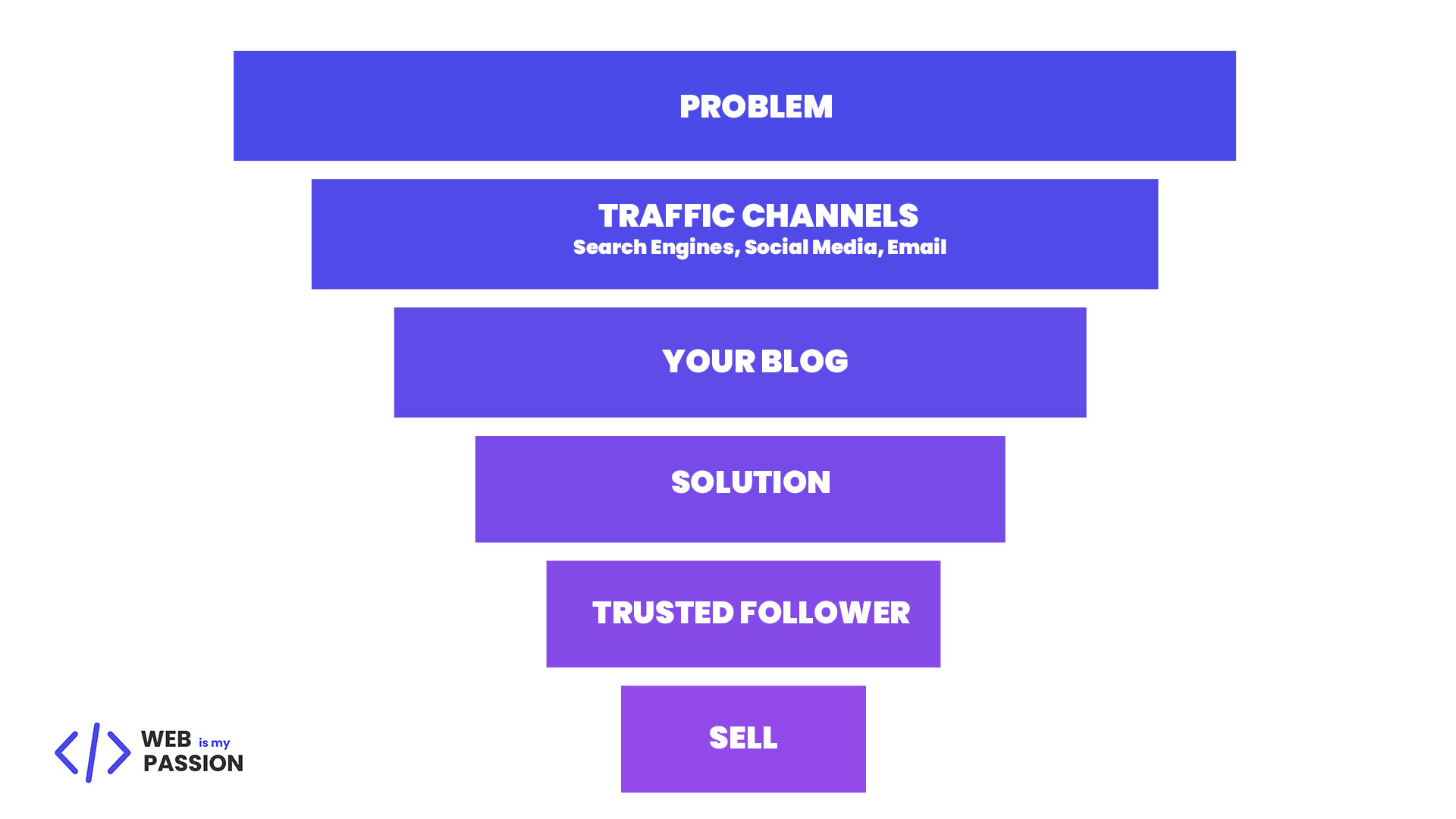 1. The Problem (e.g. 10.000 users a month)
A user has a problem and needs a solution
2. Traffic Channels (e.g. 8.000 users a month)
The user is using search engines to actively search for a solution, or he stumbles accros an article with a solution on social media.
3. Your Blog (e.g. 800 users a month)
The user is coming accros your blog and scans your article to see, if you offer a solution to his problem.
4. Solution (e.g. 200 users a month)
Your Blog offers a solution by providing valueable content to help the user fixing his problem.
5. Trusted follower (e.g. 50 users a month)
The user is happy because you provided him with a solution without asking for money or anything in return.
6. Sell (e.g. 2 users a month)
When you earned the trust of your followers you can provide them with a soft sales pitch.
Here's a screenshot of my PayPal account, showing an income of $3017 for one month that has been generated by one of my sites. This is just to show you that it's possible and to motivate you, starting your own blog today.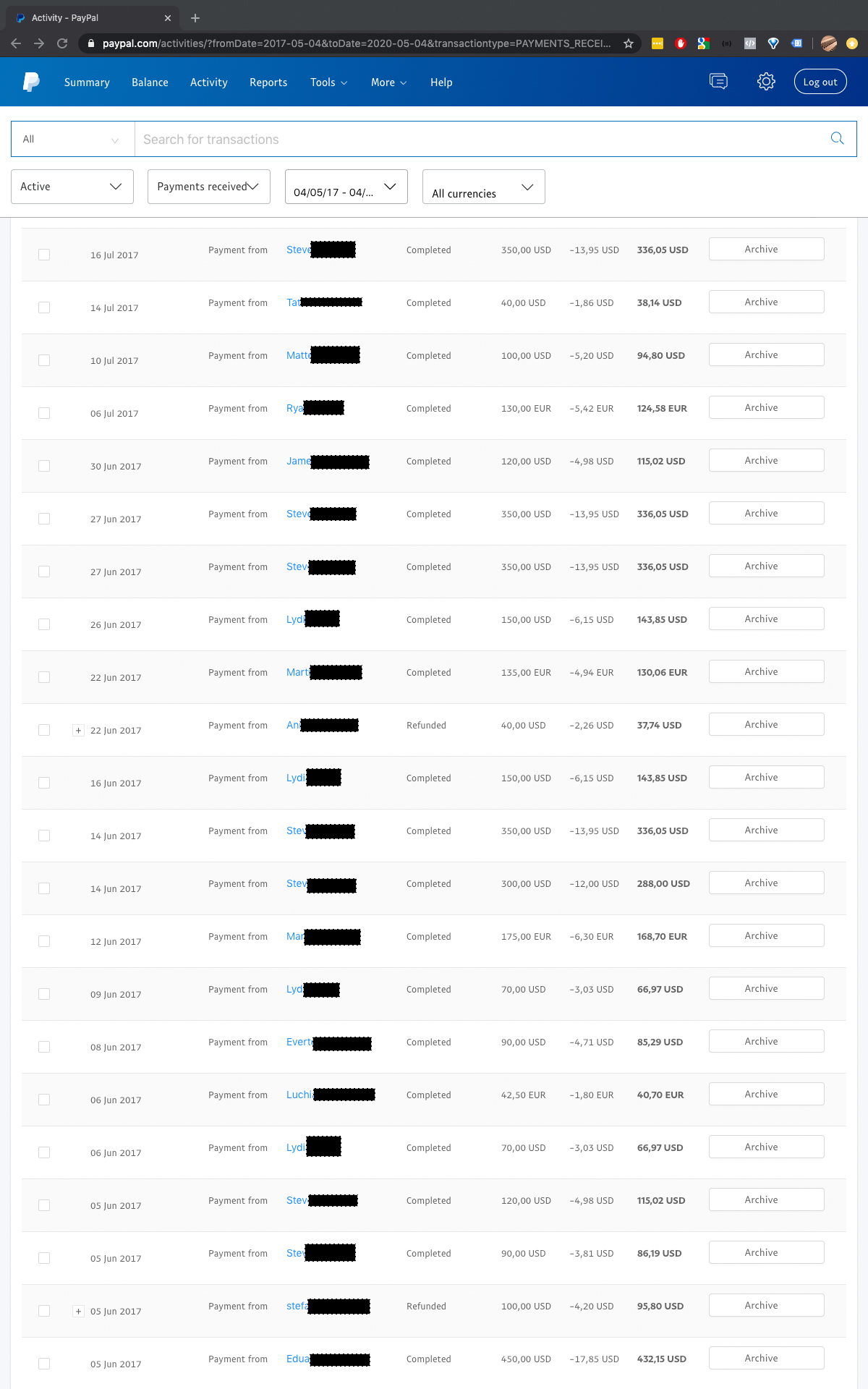 I'm not an internet millionaire, just an average person like everyone else and if I could do it, you can do it too. Since you're already here to learn how to start a blog, you've made your first step. Congrats!! :)
One important step to success in life is to take action fast. Life is a journey of learning. And learning involves making mistakes. A lot of them.
So don't overthink everything, dive right in, try out many things, welcome all of your future mistakes and be thankful for them, because this is the only way you can improve.
So let's get started with step 1 and learn about the correct mindset for successful blogging