Customize Footer
Time to create a professional-looking footer and customize it to your brand. In the left sidebar of the theme customizer click on "Footer Bottom"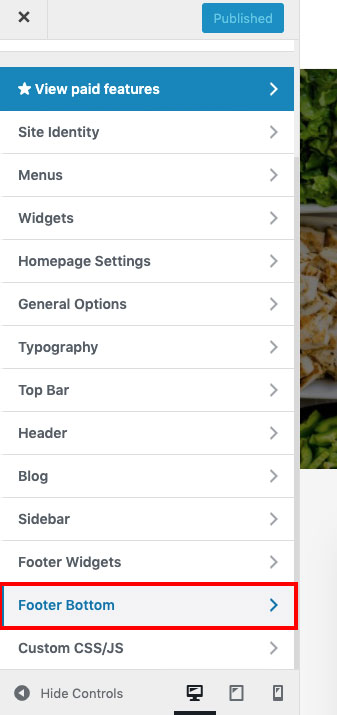 In "Footer Bottom" edit the copyright of your site and click "Publish"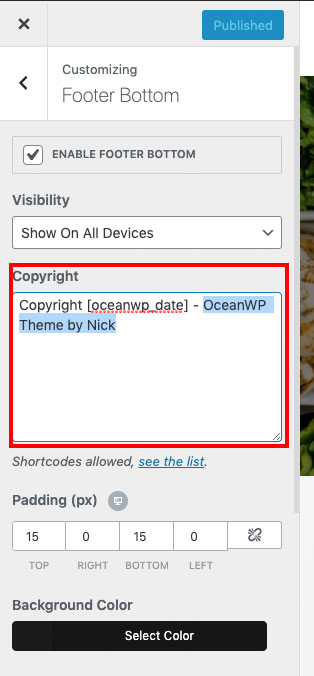 Go back to the WordPress Dashboard and on the left sidebar hover over "Appearance" and click "Widgets". This is where you can edit the content of the footer. Remember? The Theme customizer is only for the styling. The content always comes from another place. This is to ensure that you can switch the theme anytime, without rewriting all the content.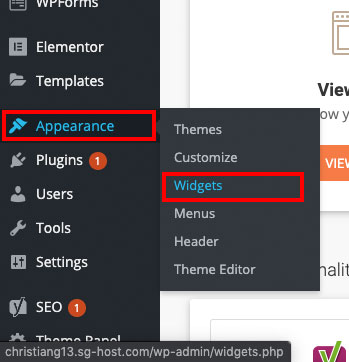 On the Widgets Page open the "Footer 1" Card and inside it open the nested "About me card". Click on "Upload Image"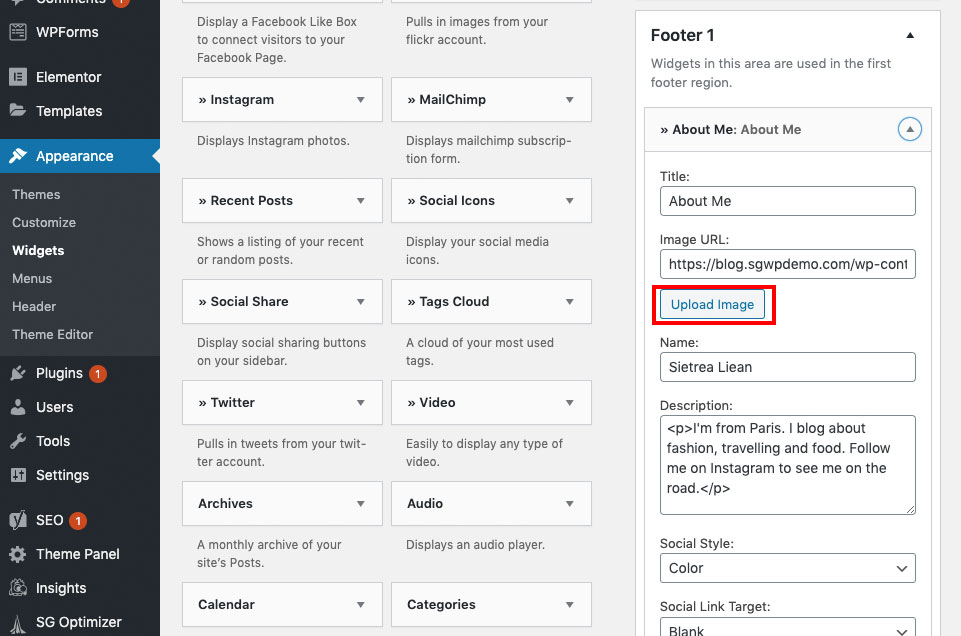 Upload an image of yours and select it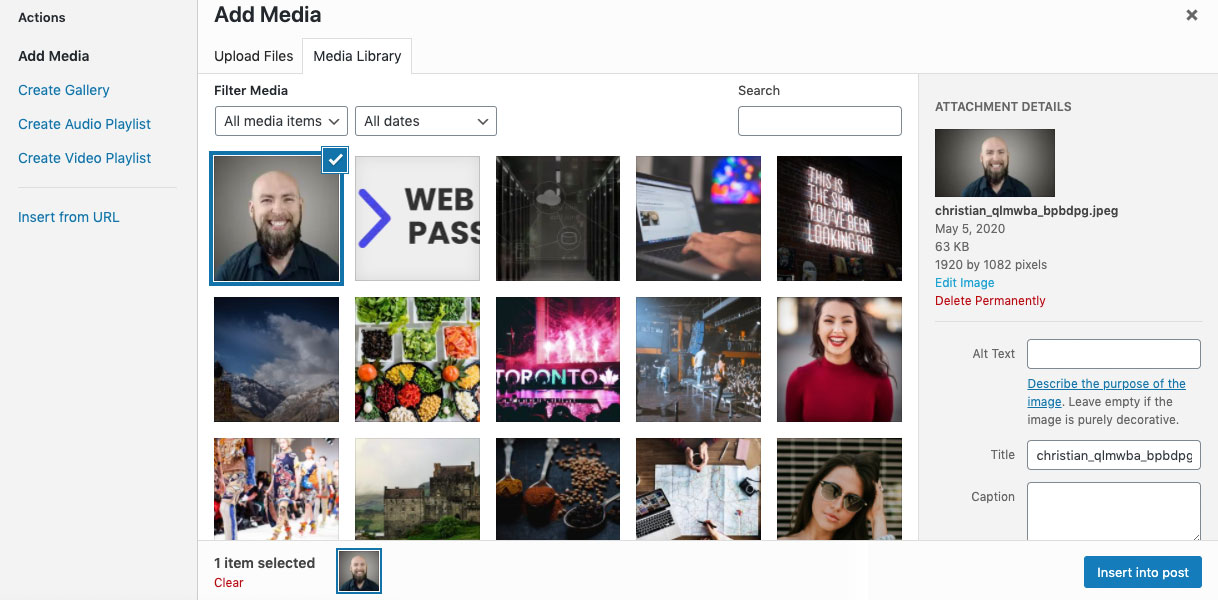 When you selected the image, click on "Edit Image"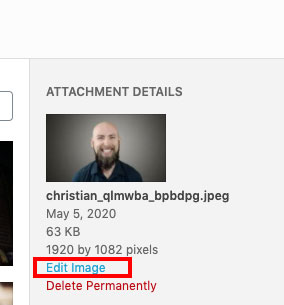 When the editor is open, click on "Crop", then make sure that the dimensions on both sides are the same. In my case, it's 1080x1080, but it could also be 1920x1920, or whatever. Just make sure you have the same values, so you get a 1:1 Image Ratio. Then click "crop". When the image is cropped, save it.
When you saved the image you should see the media library again. We just adjusted the image ratio, and now we need to adjust the size of the image. So let's click on "Edit Image" again.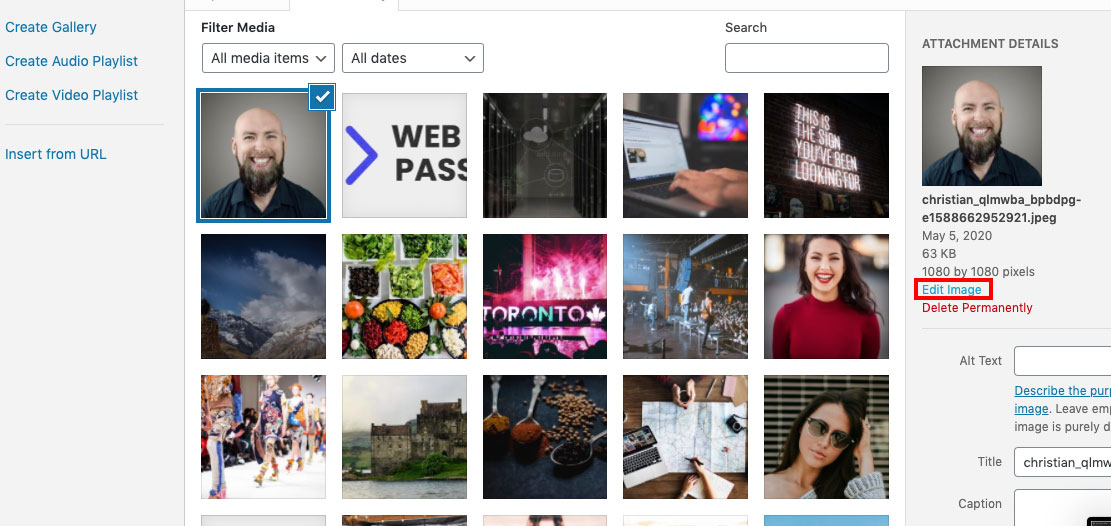 In the editor, scale the image to a maximum of 200px. Set the value to 200, then click "scale", save the image and go back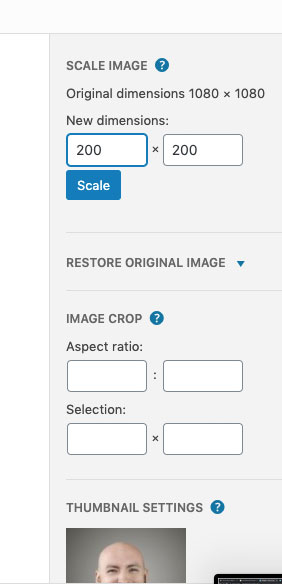 Back in the media library select the image and click "Insert into post" In WordPress all Content Related Entries are posts (just in case you wonder, so this widget also is a post).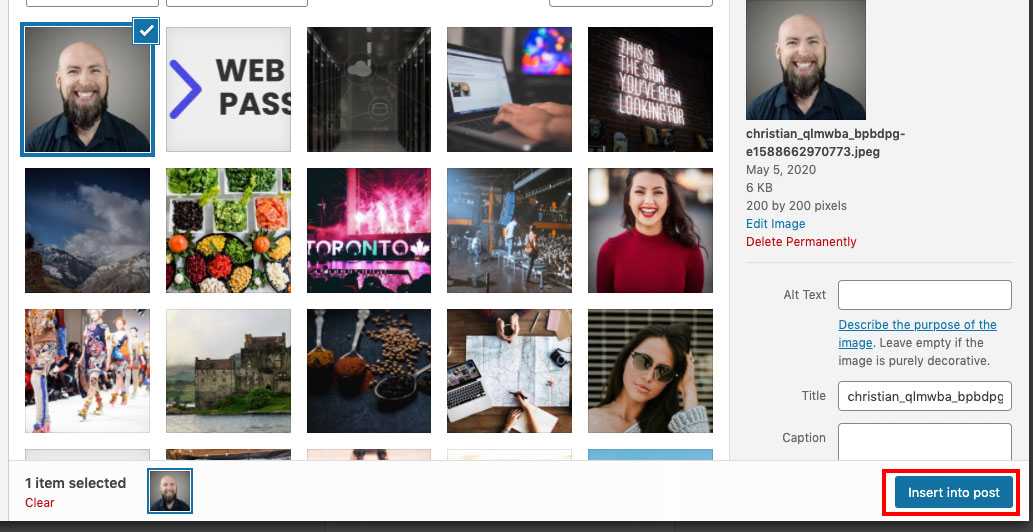 Now you should have a good looking footer, apart from the code entered on the right side, which we will remove right now.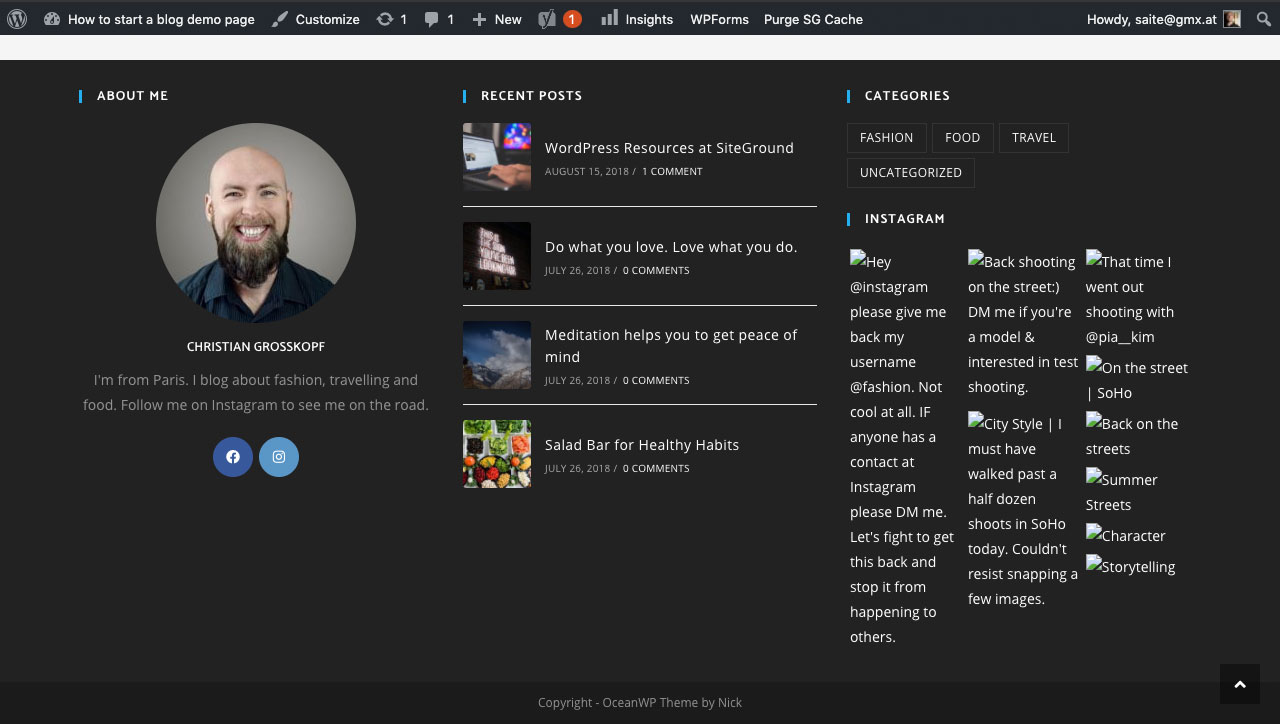 So go back to the Widgets Page and click on "Custom HTML"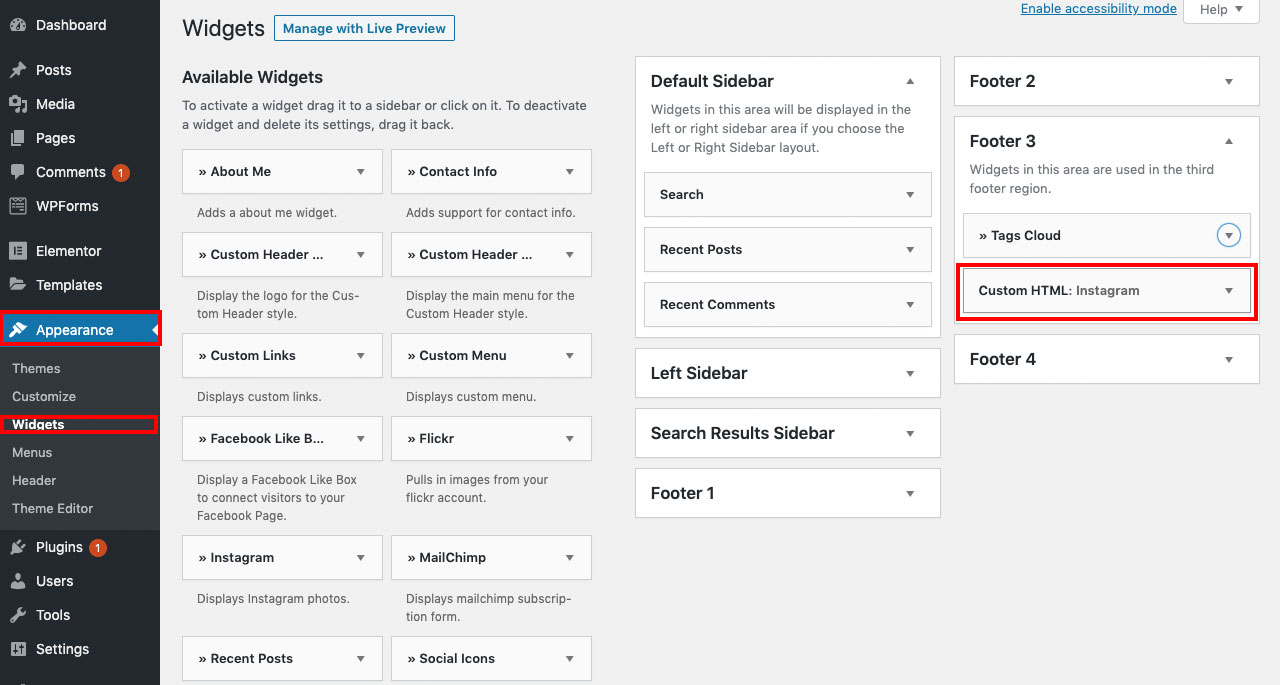 When the custom HTML Widget opens, simply hit "Delete" to remove the ugly code from the footer.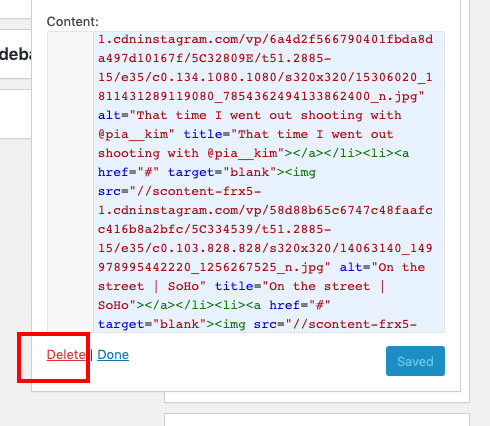 Now you have an awesome looking footer! Congrats! :) I'll show you how to set the blog categories (which you can see in the footer as well in just a minute)