Customize Header
Time to customize the design and the look of your blog, so that it fits your personality. In the left WordPress sidebar hover over "Appearance" and click on "Customize"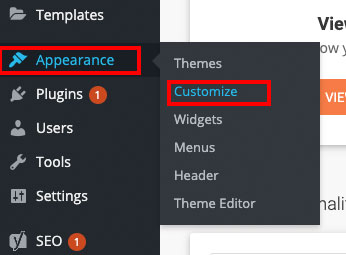 Now you are redirected to the theme customizer of your blog. This is where you can edit and adjust all design-related settings. Now click on "General Options."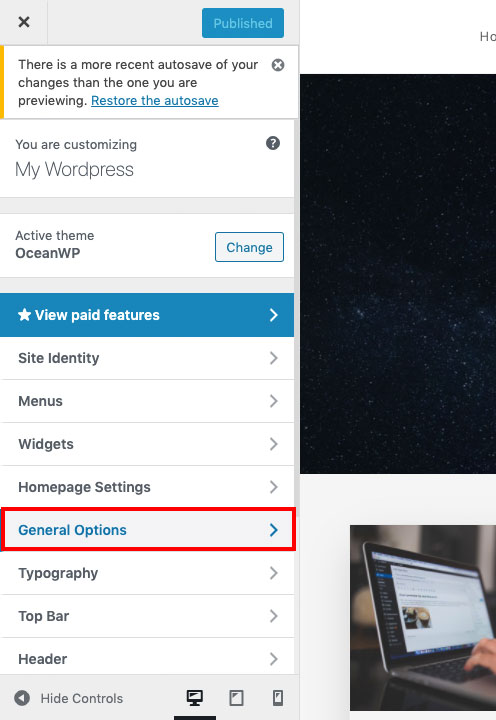 In "General Options" click on "Page Title"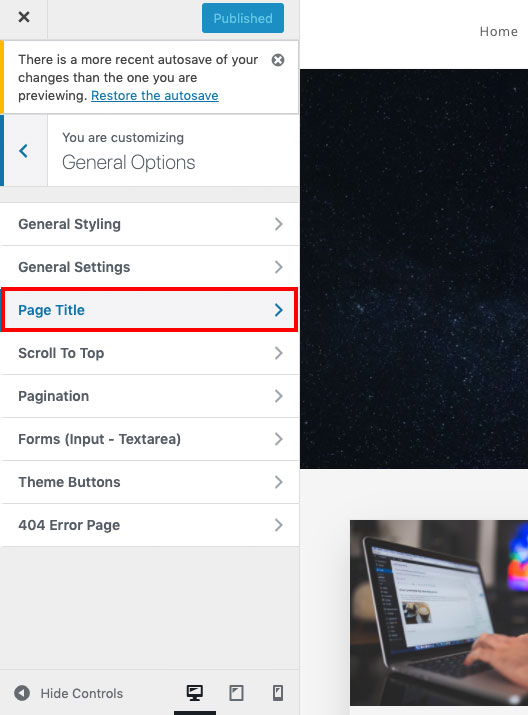 In "Page Title" click on "Select Image"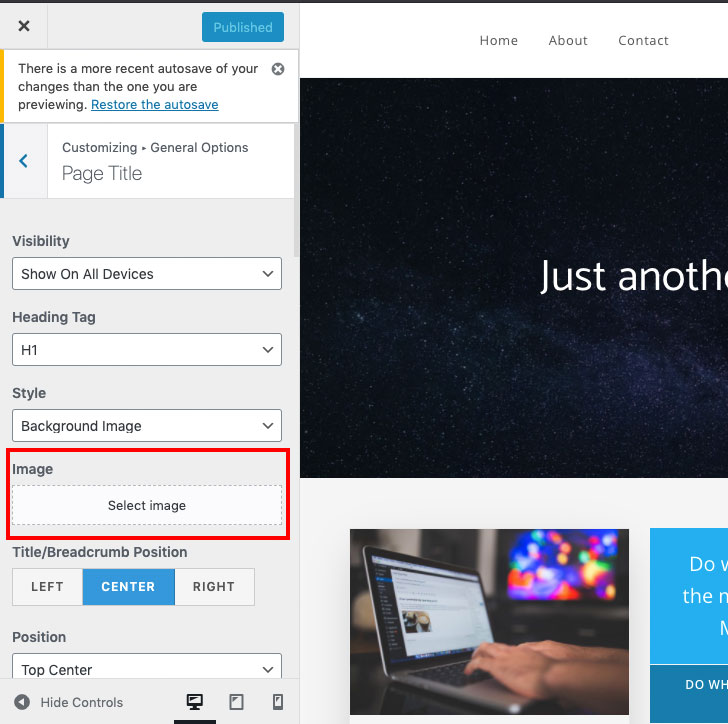 In the Media Library that just popped up, select an image of your choice, or upload your image. By the way, you don't need to be a professional photographer to get professional-looking imagery. You can go to Pexels or Pixabay to download and use professional images for free.
Select or upload an image and hit "Choose Image"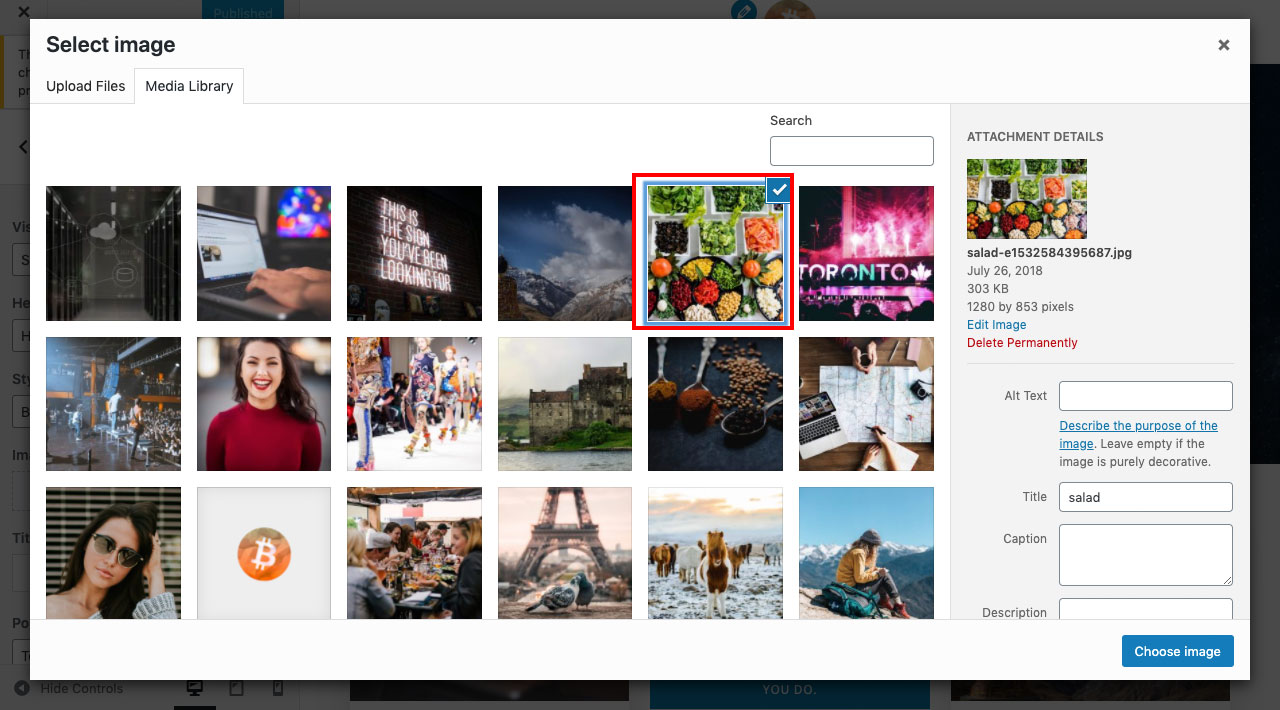 In the left sidebar of the theme customizer click "Publish". Congrats! You've just set the basic header image that appears on all pages that are no blog posts. The Contact Page and the Homepage for example.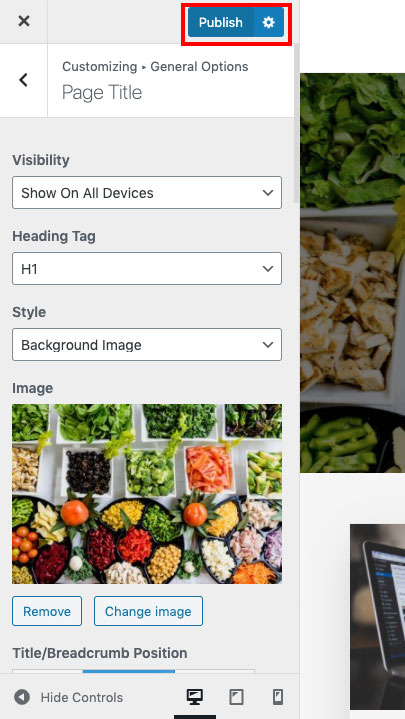 Time to set up your custom logo! :) In case you don't have a logo yet, there are many options to get one, but I think this is a little bit of on overflow for this tutorial. In case you need help with this, please hit me up and just ask - I'll reply! :)
In the left side menu of the theme-customizer click on "Header"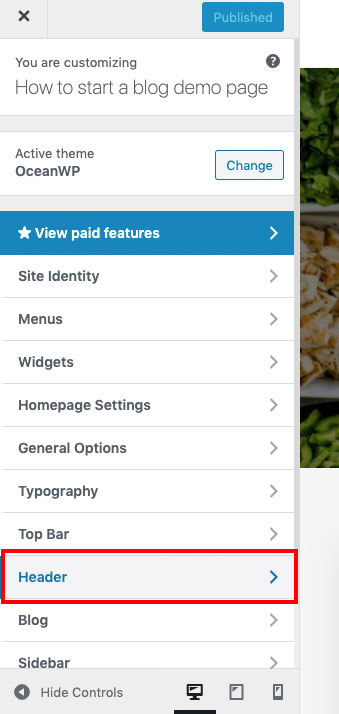 In "Header" click on "Logo"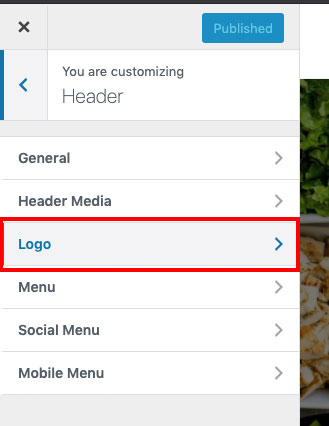 In "Logo" remove the old placeholder logo of the theme by hitting "remove"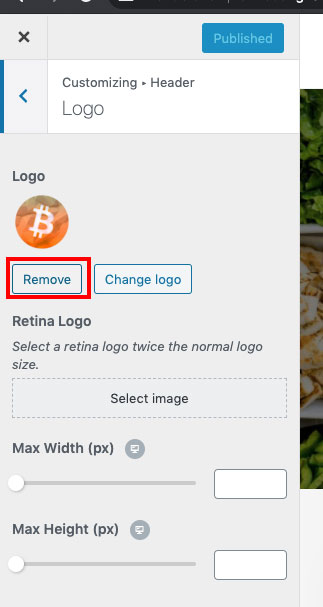 Click on "Select Logo"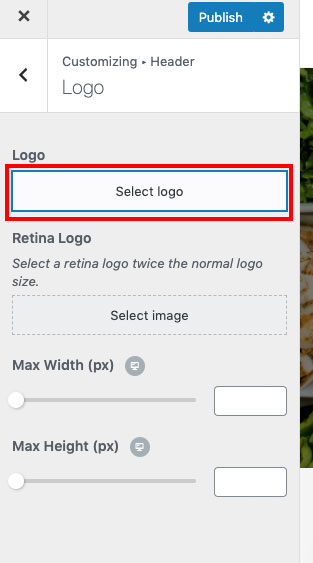 Click on "Select Files and upload your custom Logo"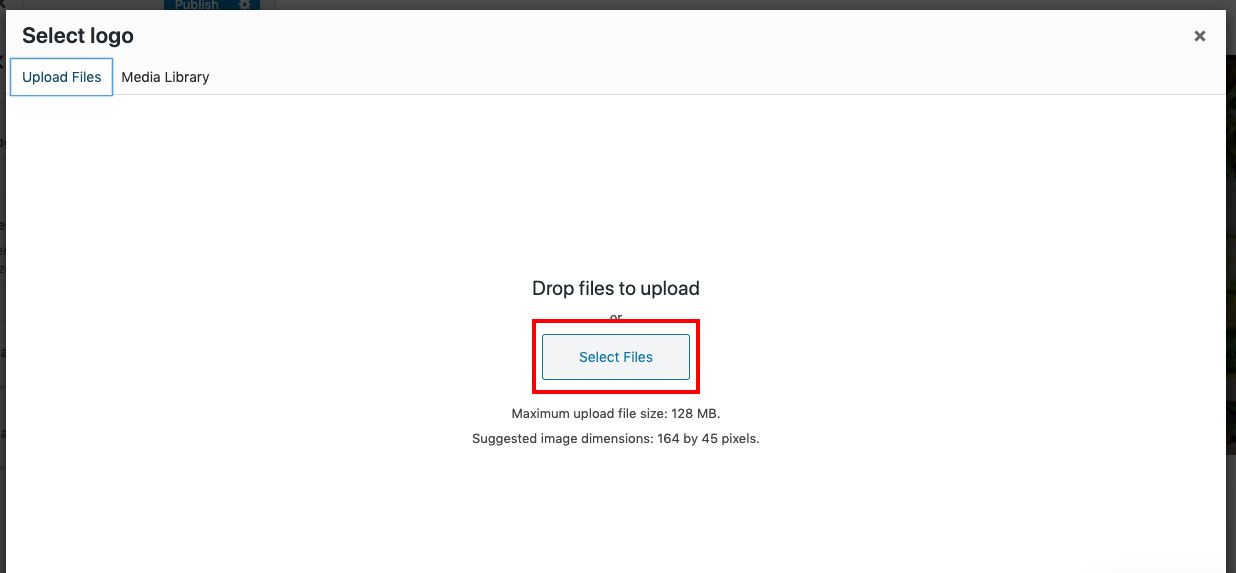 When the upload is done, select your logo and click on "select"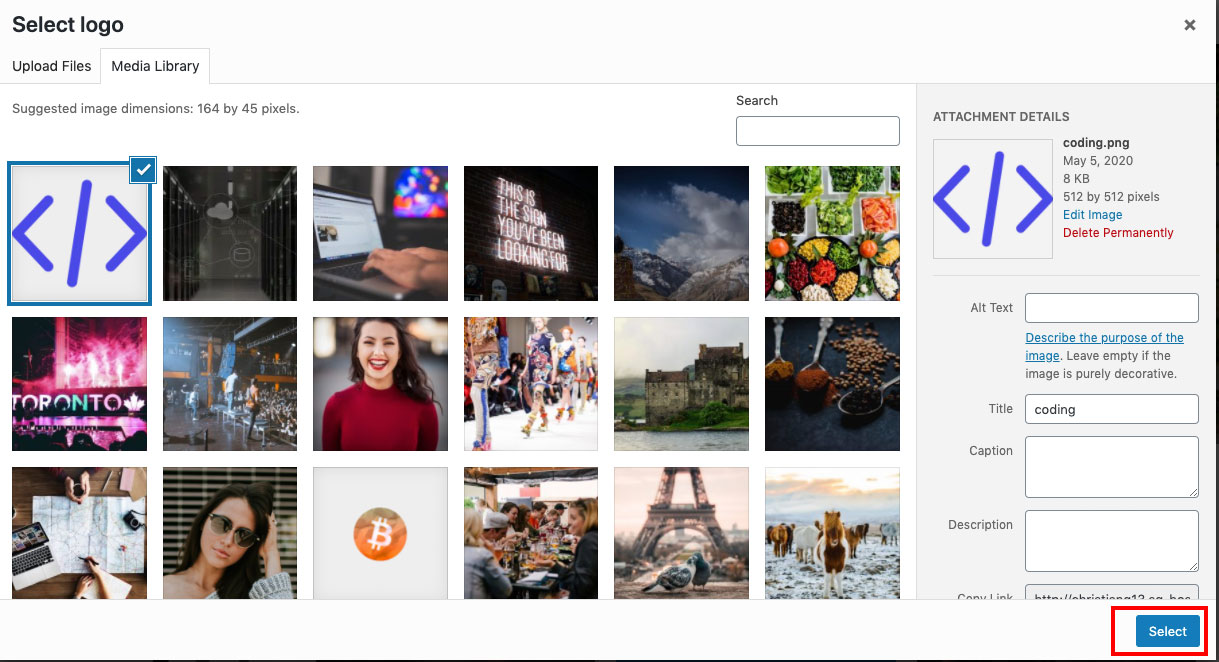 below your logo set the maximum height so that it fits nicely into the navigation bar. All set. Congrats! :)