Setup basic SEO
Now let's set up some required basics for your search engine optimization because we want to make sure that your blog is indexed and found by google
On the left side menu hover over the "Plugins" tab and select "Installed Plugins"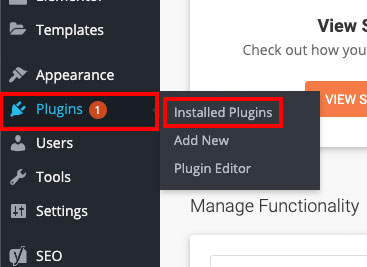 You will be redirected to the WordPress plugins page. This is also where you can add additional plugins in the future.
Scroll down to "Yoast SEO" and click on "settings"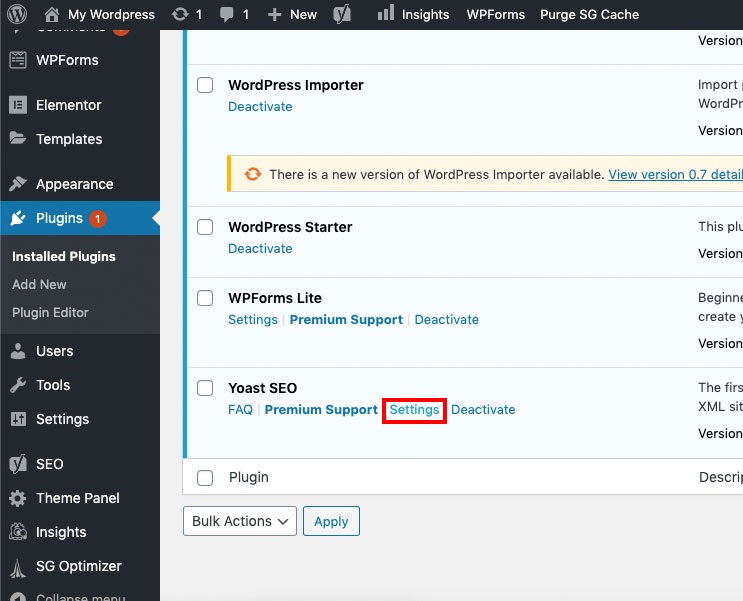 You'll be redirected to the Settings Page of the Yoast Plugin. Let's start with the very simple Yoast starter "wizard", to set up some basic SEO in 1-2 Minutes.
Click on "configuration wizard"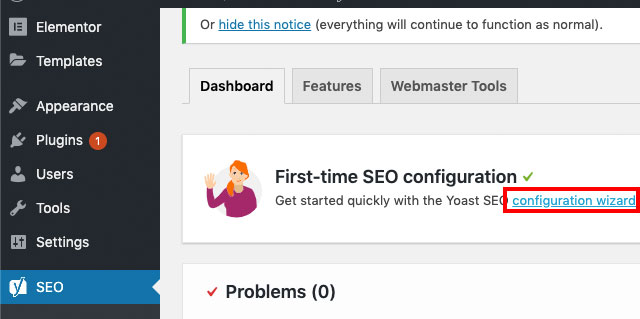 This is step one of the configuration wizard. Choose "Option B: My Site is currently under construction" and click "next"
Choose "Blog" as your site type and hit "Next"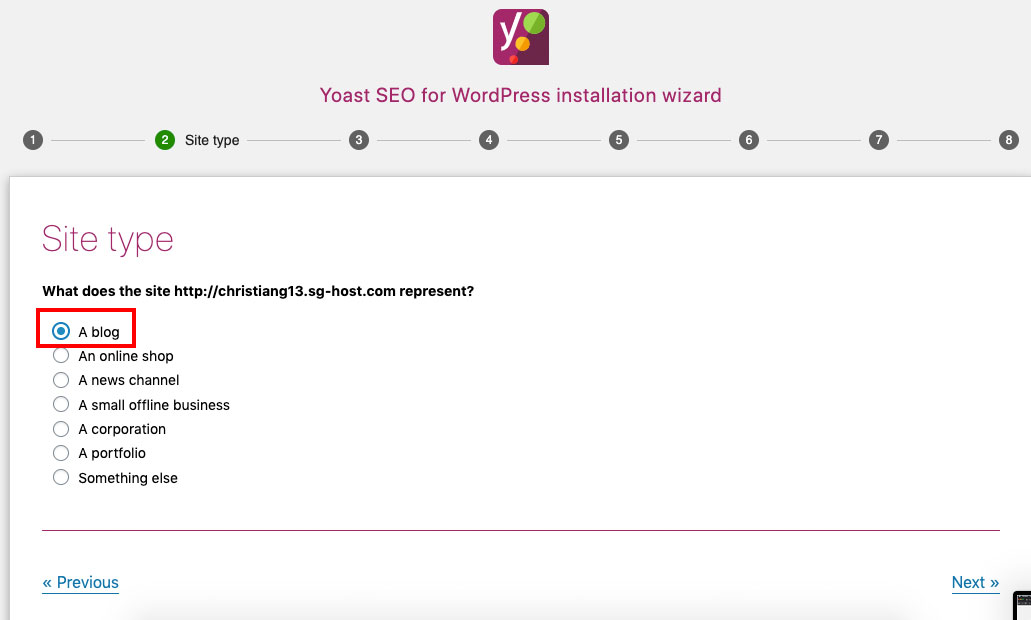 Select if you are an organization or a person, enter your name and hit "Next"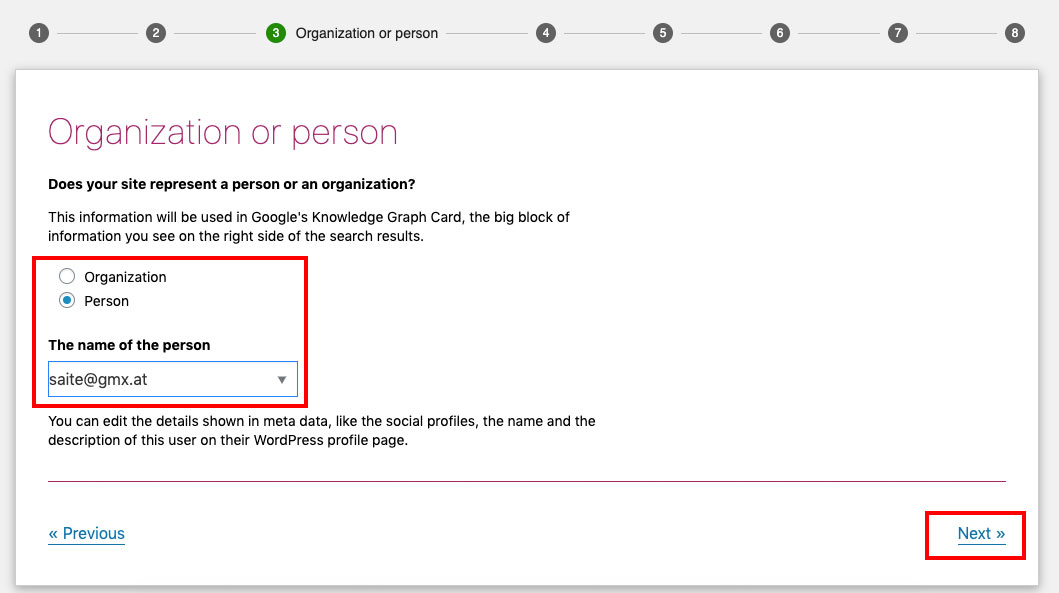 Here you can leave everything as is with "Yes" and hit "Next"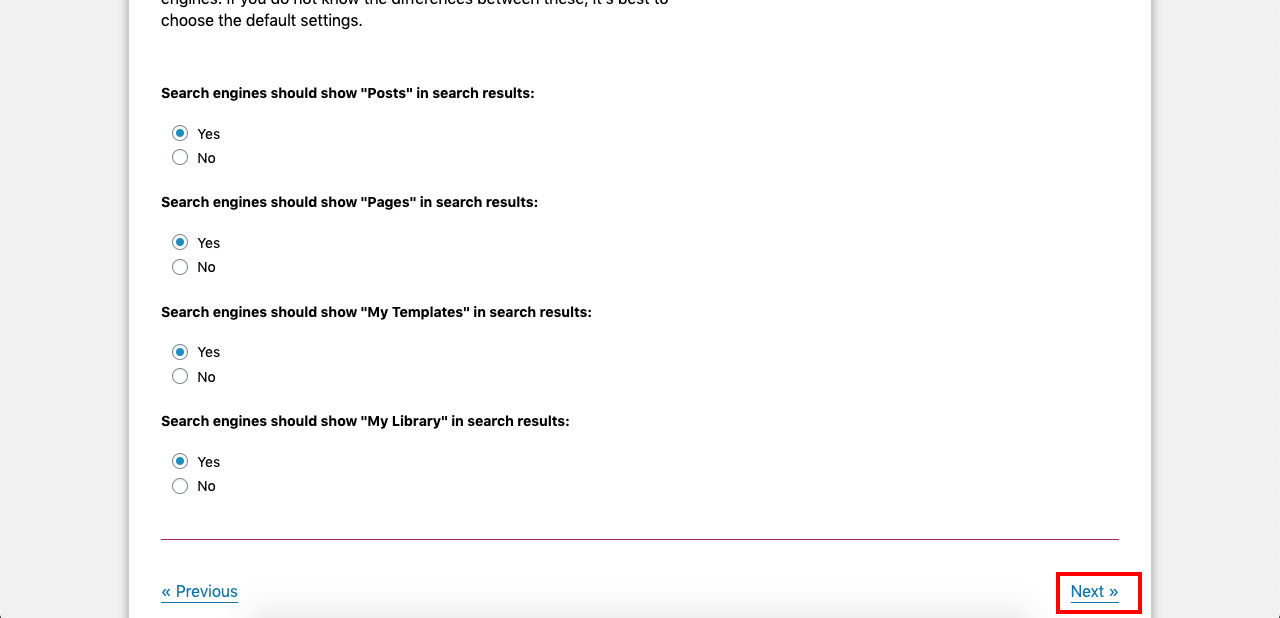 Let Yoast know if you're the only author that is allowed to post, or if you have more than one author. Hit "Next"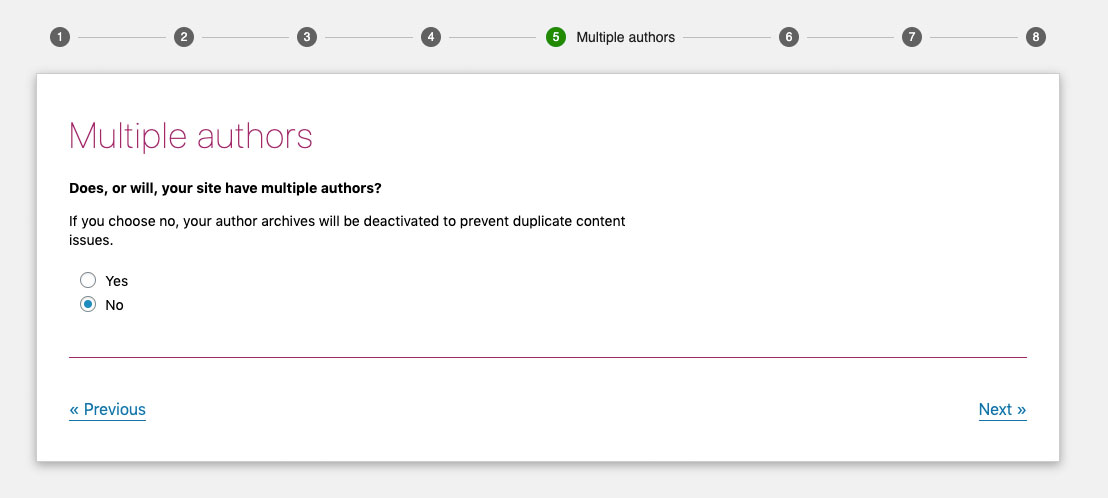 Enter your Website Name and leave everything else as is. Hit "Next"
Yoast will show you some tutorials, which you can skip for now. Hit "Next".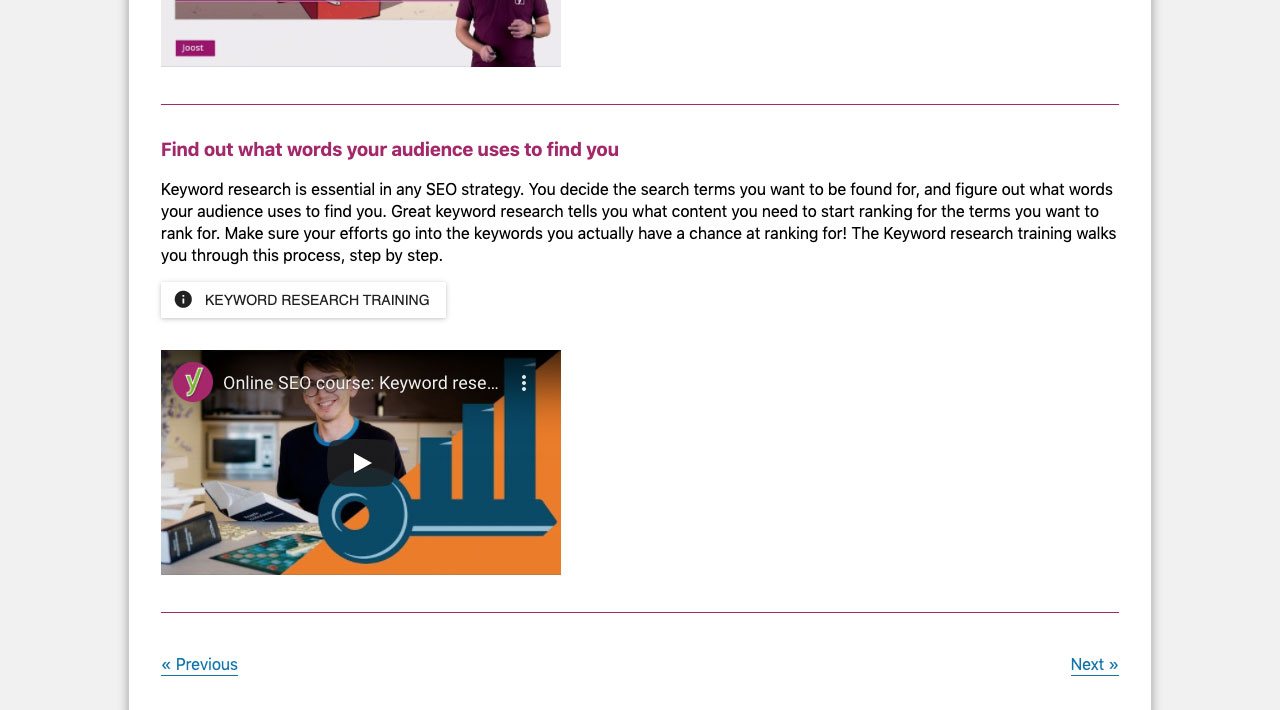 Congrats!! You're done with the Yoast setup!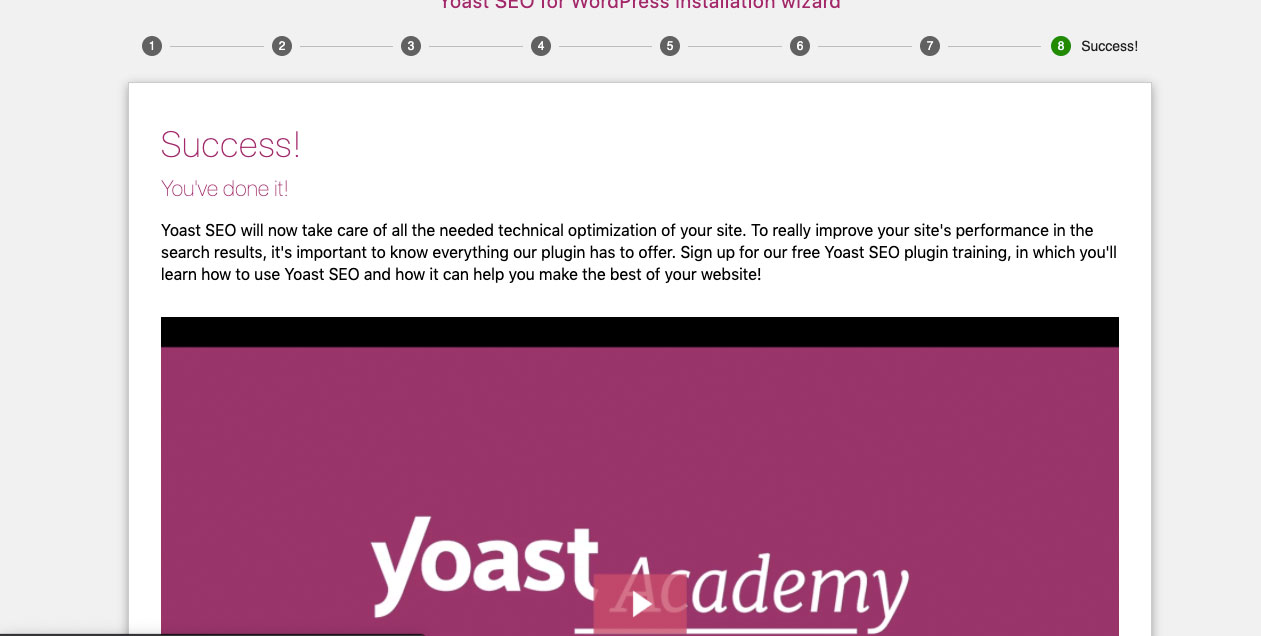 Now let's connect with Google Webmaster Tools and verify that you're the owner of this blog.
On the top navigation bar of the Yoast Plugin Settings page, click on "Webmaster Tools". Then click "Google Search Console"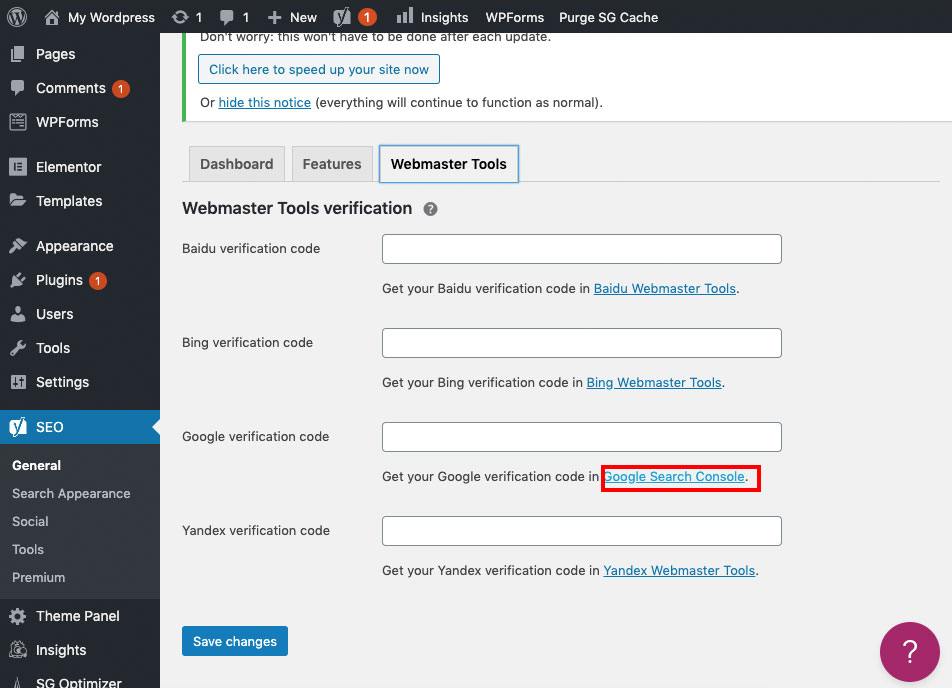 You will be redirected to the Google Search Console Dashboard. On this page select "Html tag", and copy the code from the content tag, without the quotation marks.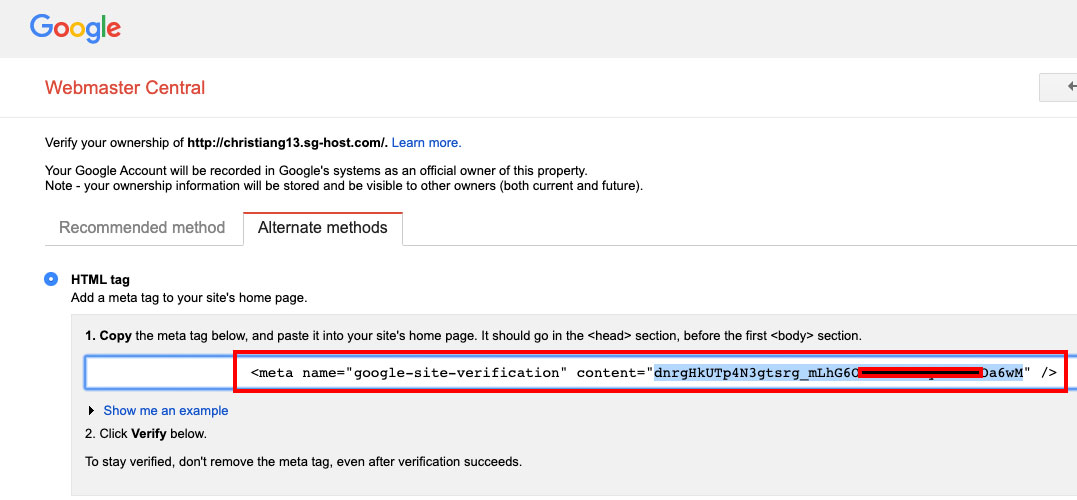 Now paste the copied code from into the "Google Verification Code" field and hit "Save Changes".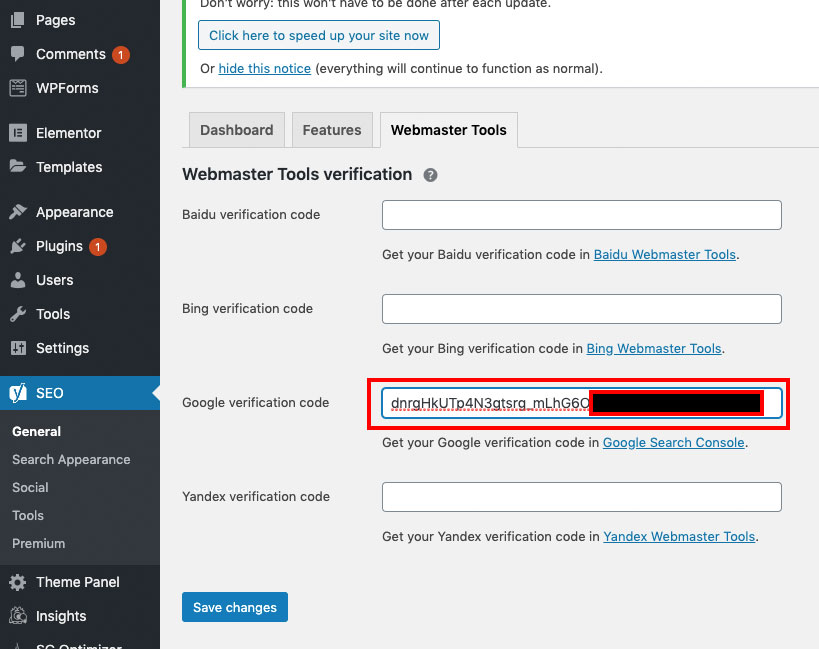 After saving go back to Google Search Console and verify that it worked. Click on "Verify"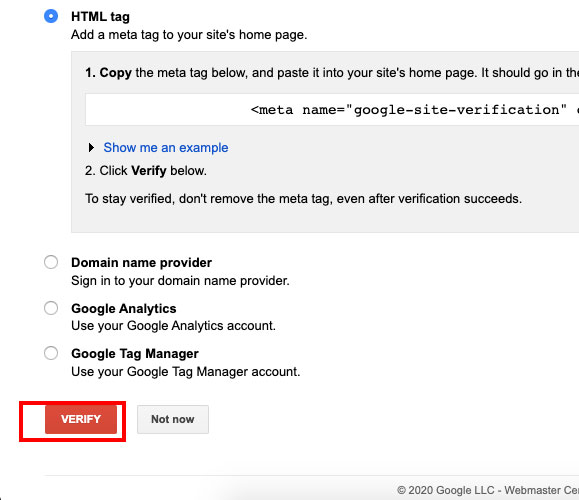 When you did everything correctly, it should look like this. Awesome! You're now connected with Google Search Console and verified that you're the Owner! Now we can move on to the funnier and creative parts! :)