Setup WordPress
Time to enter your blog and start setting it up: To access your backend, you can always access your site from the SiteGround Dashboard, but in this case, it's much easier to just go back to the browser tab with your website that you've kept open before and add "/wp-admin" to the current URL of the page.
This will take you to the following login page for your blog. Here you can log in to your admin dashboard. Use the email address and the password that you entered in one of the previous steps. Enter them and click "Log In"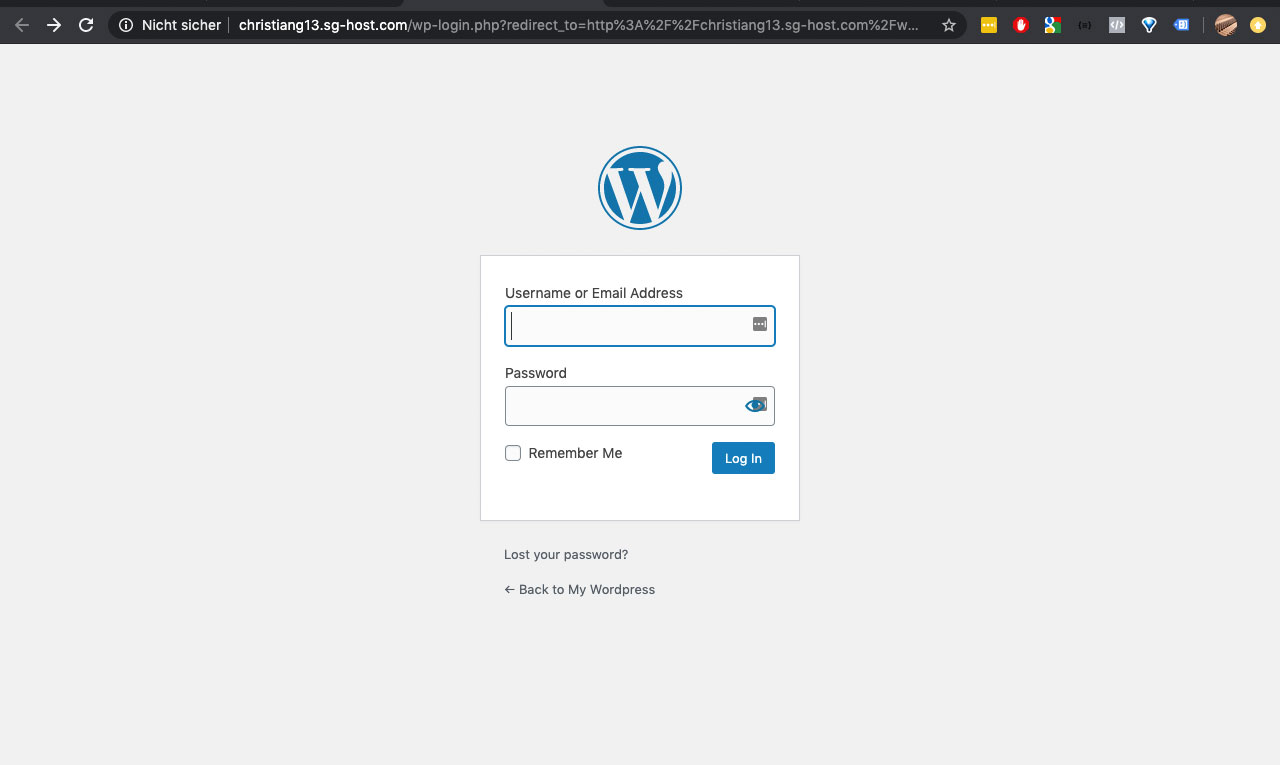 You will be redirected to your WordPress blog dashboard. When you visit it the first time, you will be redirected to a 3 step website setup (which is provided by SiteGround and makes the setup process even simpler).
If you come back later, you can re-open the 3 step setup, by opening the "WordPress starter" from your WordPress dashboard until you complete it.
Click on "Start now"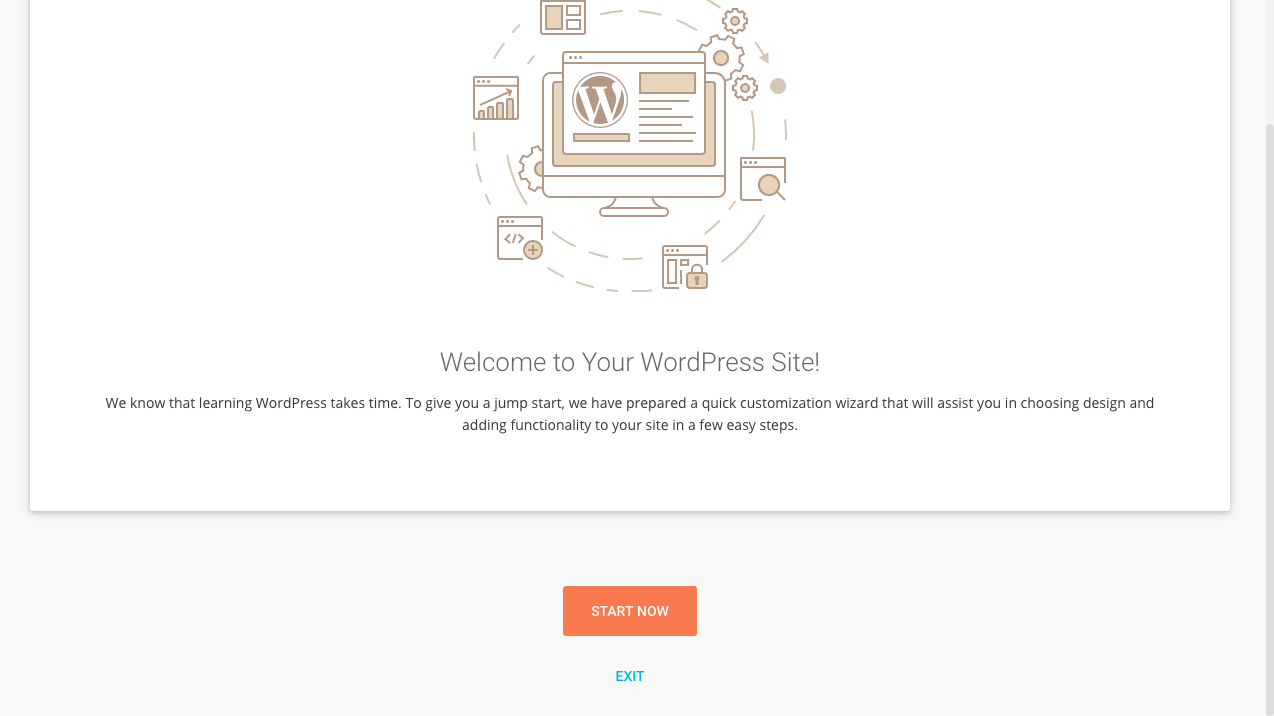 Step 1 is to choose a theme. This is something like the skin of your blog. A WordPress website or blog is built by 2 main components: 1. The Content (your posts) and 2. the Design (which is the theme).
The awesome thing is, that you can create content, write as many posts you like, and later on, if you decide you want to change the design of your blog, you can just choose another theme with a few clicks and you're done. You'll have an entirely new design, the blog will look completely different without the need to rebuild everything from scratch.
Besides the fact that WordPress is free and awesome, this is just one of the reasons why I highly recommend going with WordPress.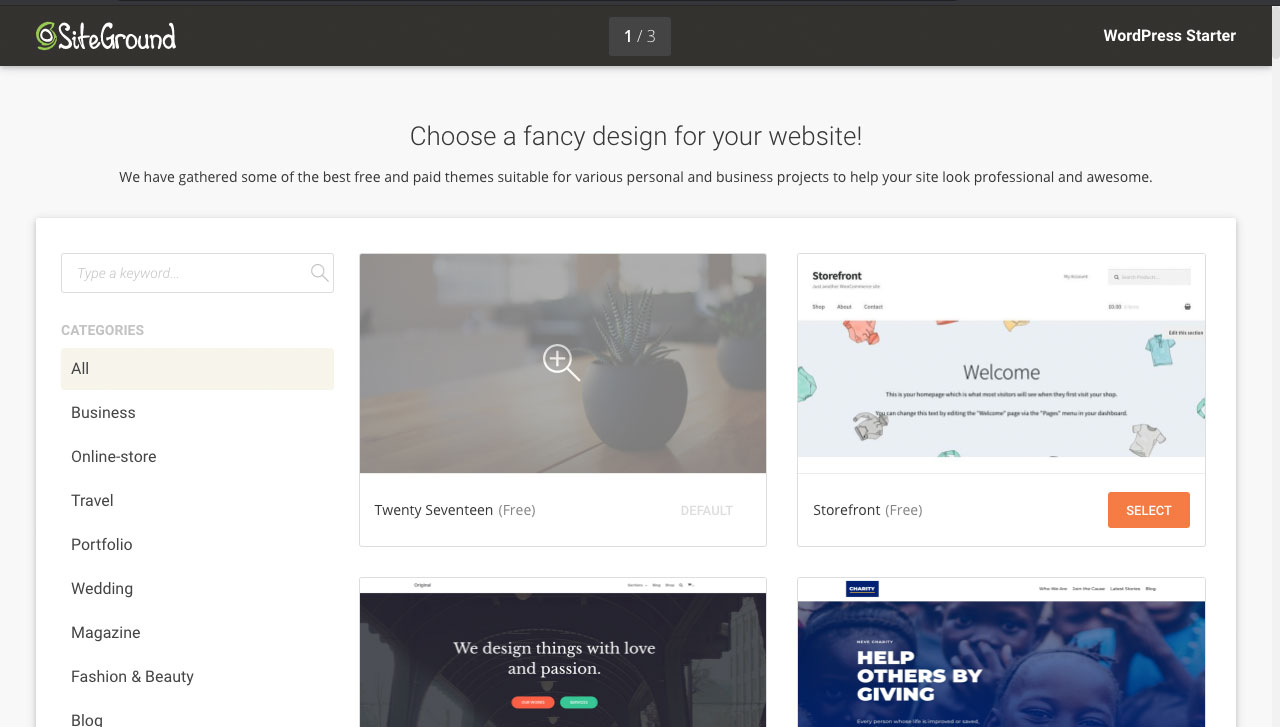 Now that you know what a theme is, you can just select one of those themes. If you want to follow along with my tutorial you should use the same (free) theme like me, but you can switch to another theme later on with just a few clicks.
On the left side, there is a small filter. Select "Blog".
This will show you all the free themes that have been specially designed for blogs. Scroll down until you you see an item called "My Blog (free)".
Find that theme and click on "Select"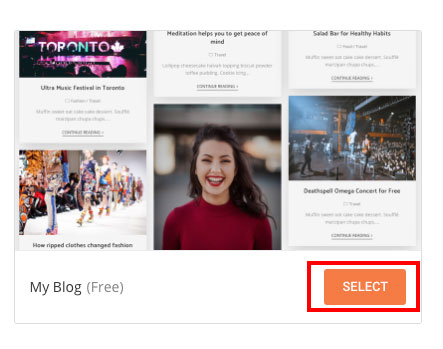 A popup will appear, asking you to install Elementor and import sample data. This is not mandatory, but it will save you very much time, so go ahead, make sure that Elementor is "selected" and click on "confirm"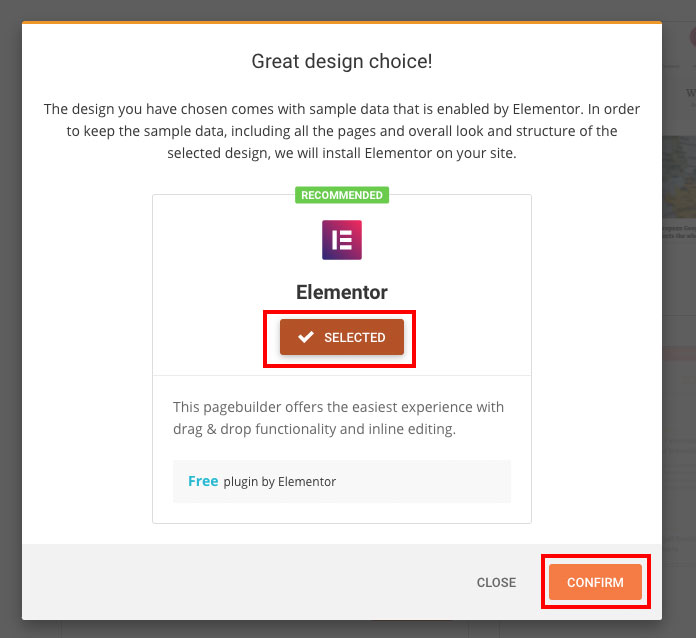 Next, it will ask you to install some plugins. The only thing we want is the "Contact Form", so make sure to select it. You can add as many plugins as you like later on.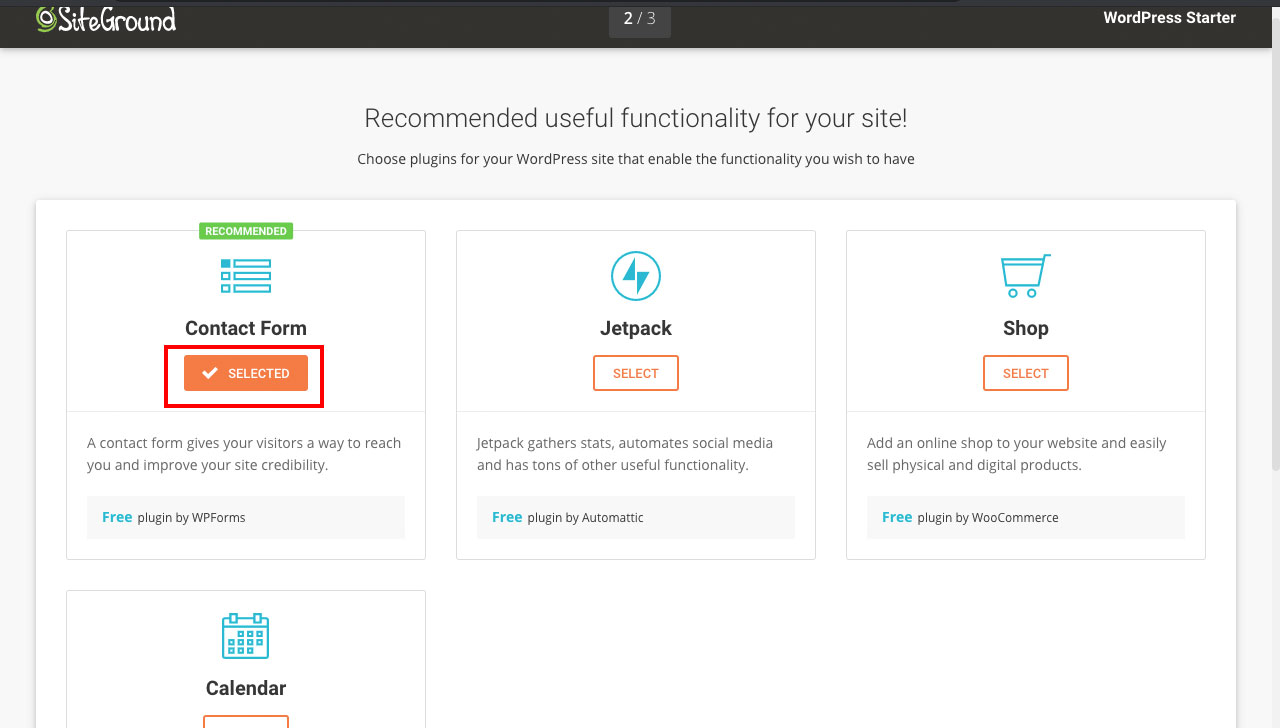 Now that "Contact Form" is selected, click "Continue"
The last step is asking for some marketing setups. You only need to select Google Analytics and Optimize for SEO
What is that?
Google Analytics: This is a software integration of google, to track the performance of your blog. I'll create another post for this topic, but for now, just select it
Optimize for SEO: This will install a free plugin that enables you to easily optimize your site for a better ranking in search engines.
Select "Google Analytics" and "Optimize for SEO" and click on "Continue"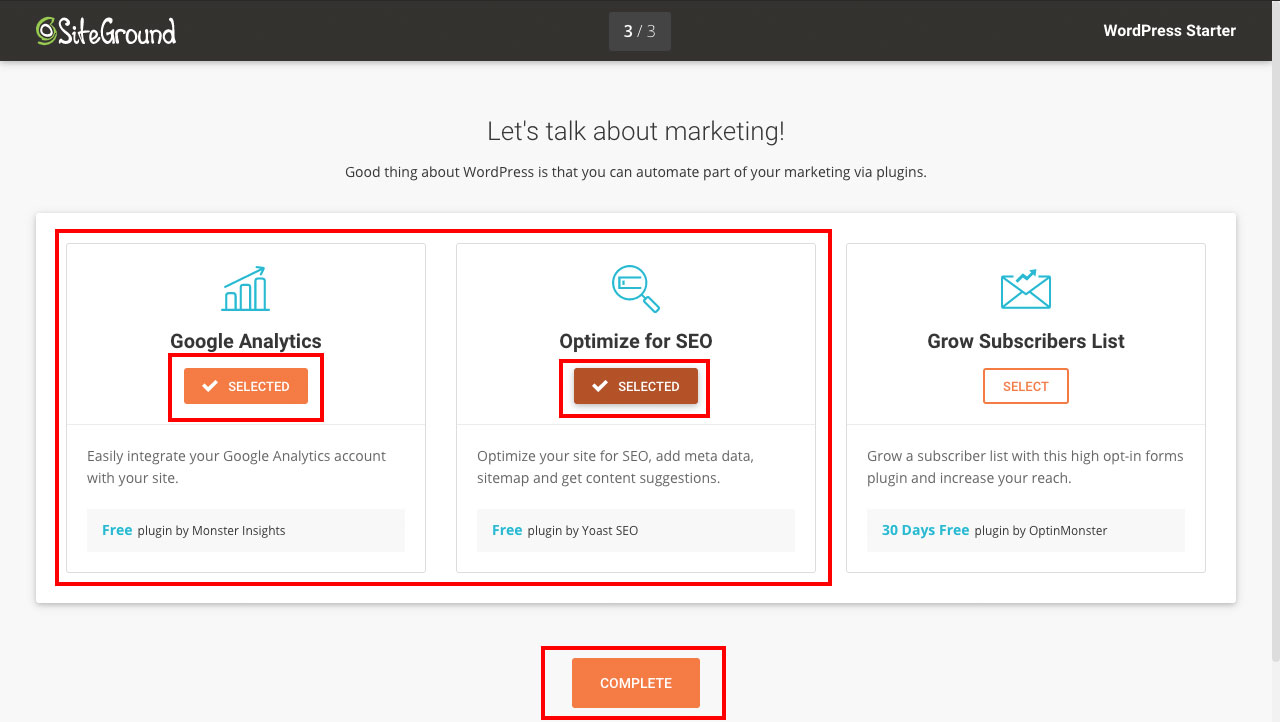 Congrats. The plugins and integrations are set up for you! It will take 1-2 minutes to finish the setup.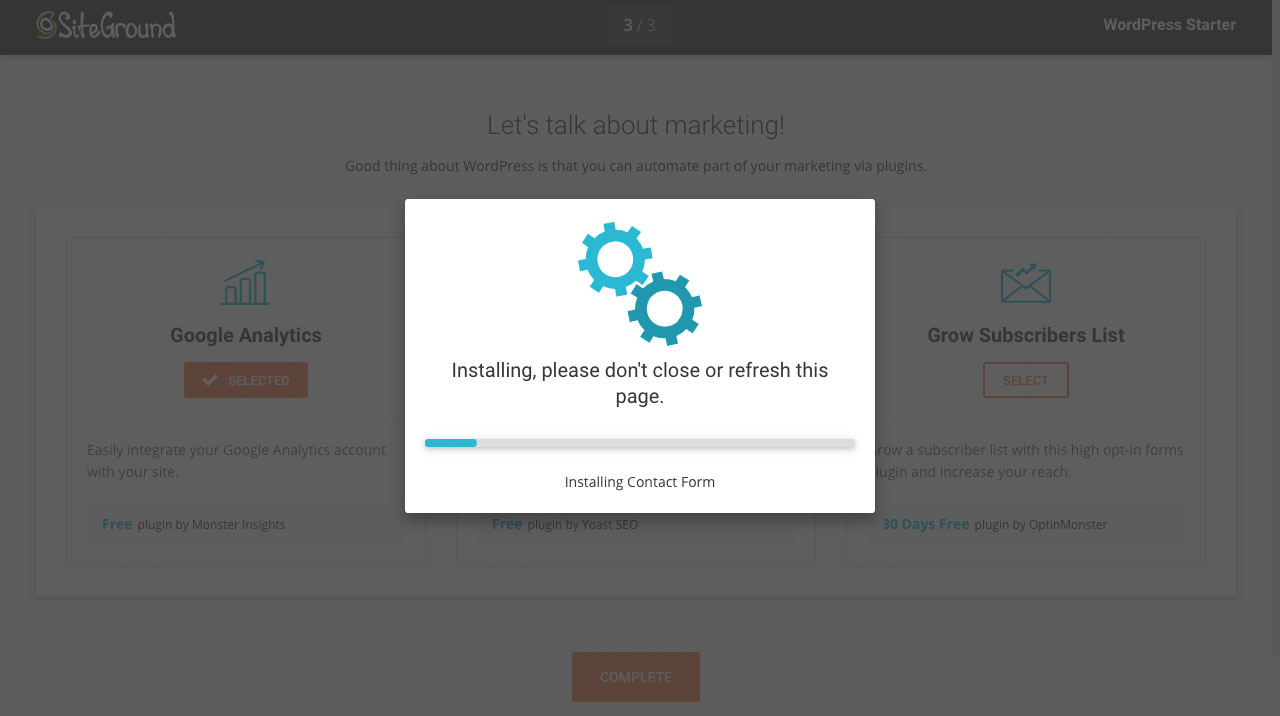 Now that the installation is done, you visit your site with the new theme and you will see, it will look much more beautiful now. Click on "Visit Site"
This is how the page should look like currently. As you can see, some sample data, sample posts, and sample images have already been added to the blog. We will delete them later on, but for now, it's a great way to get a better image of the Blog.