Install WordPress - the software to create your blog posts
There are a couple of reasons why you should use WordPress:
It's 100% free
No coding skills needed
It's responsive and looks great and mobile, without extra efforts
You can build a blog or website in minutes
It is the worlds largest ecosystem for blog and website creation
It offers millions of free and paid plugins
It offers millions of free and paid themes
It's customizable. You will find a free plugin for everything you could ever imagine
So let's dive right in and install WordPress in the Siteground dashboard:
When you're in your SiteGround dashboard, go to the Tag "Websites" and click on "New Website"

A new window will open and ask you to choose a domain. If you already chose a domain during signup, you can now select "Existing Domain". If you haven't yet decided, you can also create a temporary domain.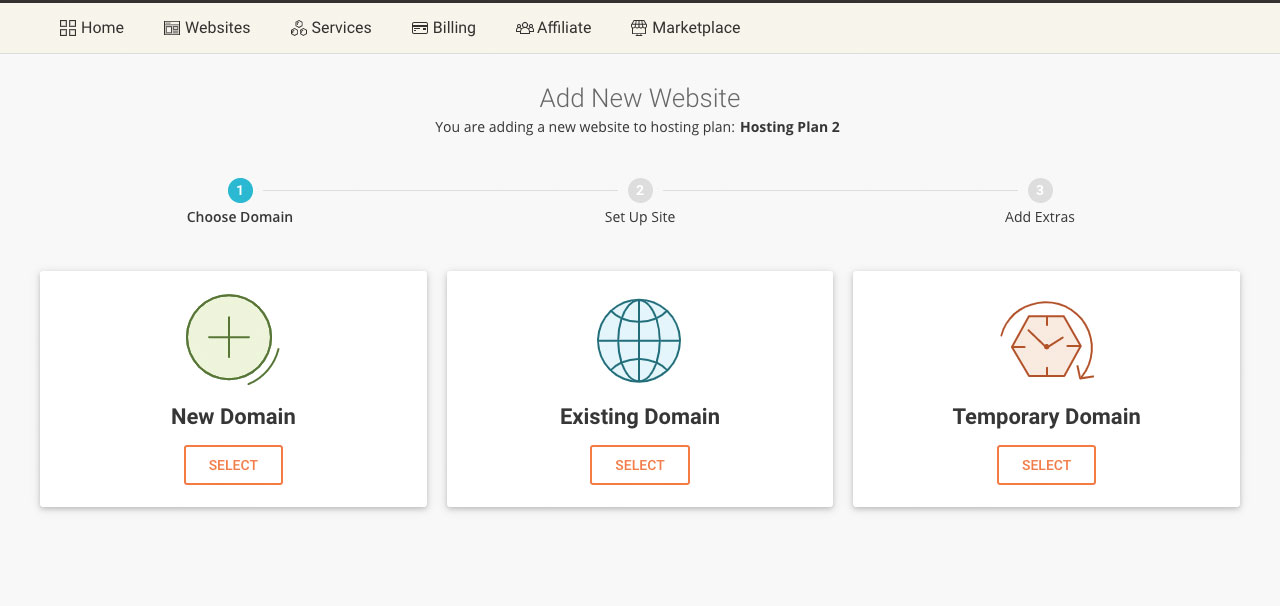 Now it will ask you to create or migrate a new website. I assume that you haven't created another WordPress website before, so you can just select "New Website"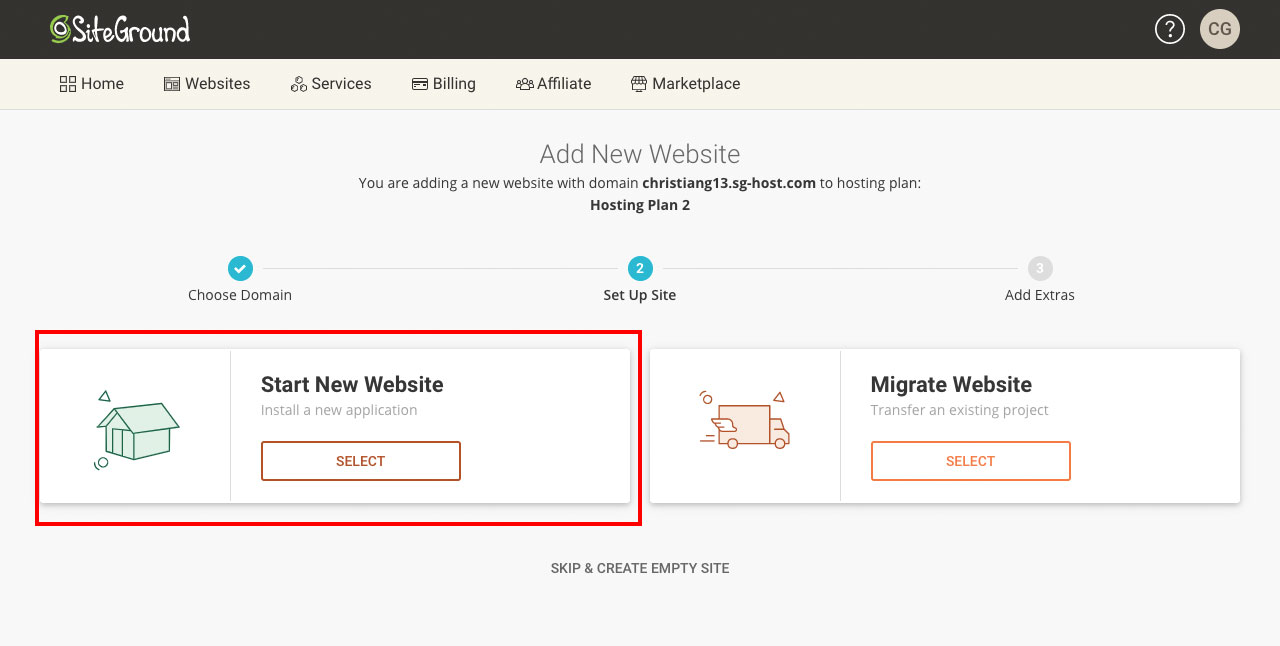 Then it will ask you, what website ecosystem you would like to set up. Choose WordPress.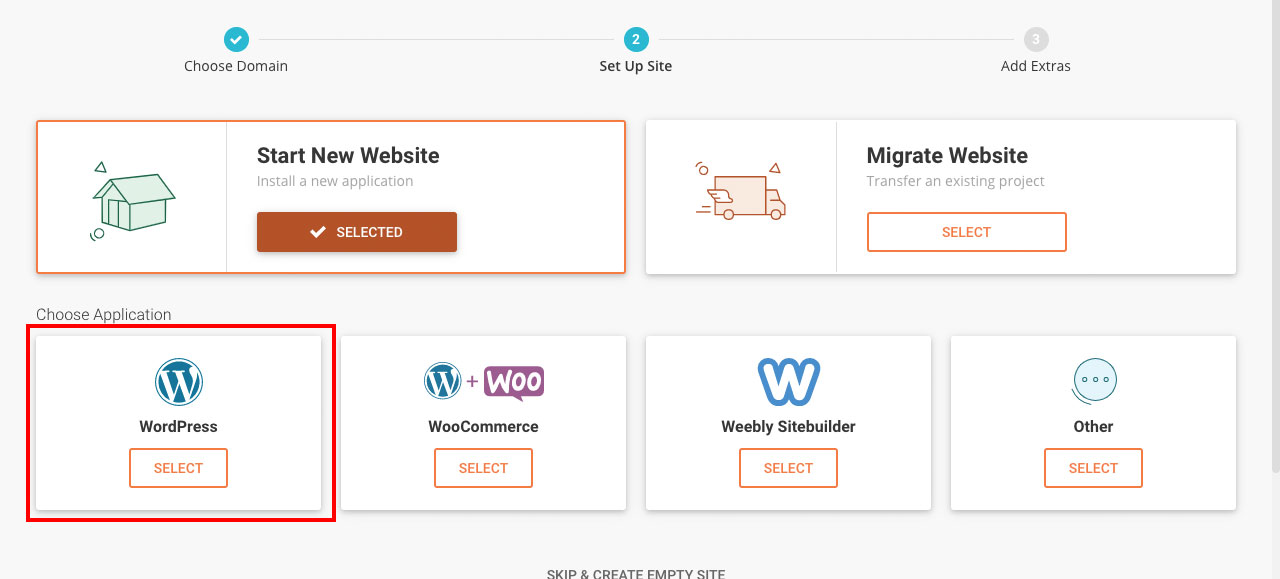 Next, it will ask you to set up your Administrative user. This user will be used for your WordPress login, to access your backend. Also, all Blog-related emails, comments, and form submissions will be sent to the email you provide here. You can use a personal email address like yourname@gmail.com.
Please choose a password you can remember, or write it down somewhere. You'll need it later on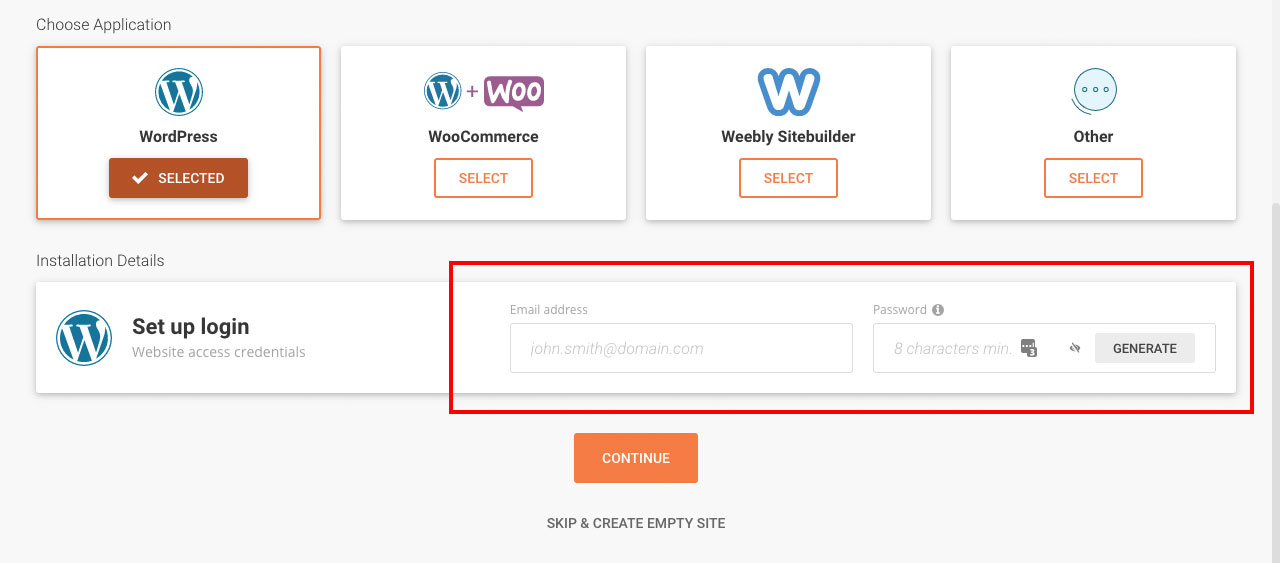 Next, it will ask you to set up the SG Site Scanner. This is a security add-on. My suggestion is to skip that for now and add it to your plan when your blog grows. So skip this step for now and hit "Finish".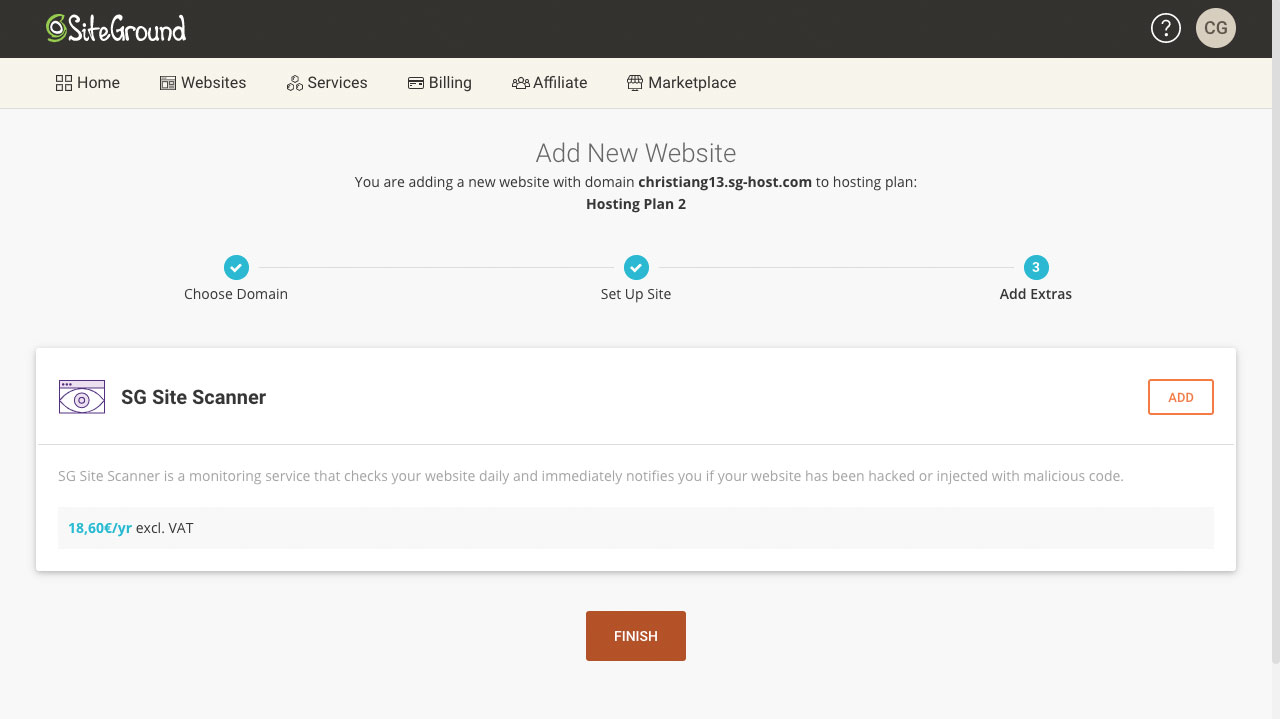 Now the magic happens, and SiteGround will automatically create a WordPress website for you. Nothing to do here, it only takes 1-2 Minutes.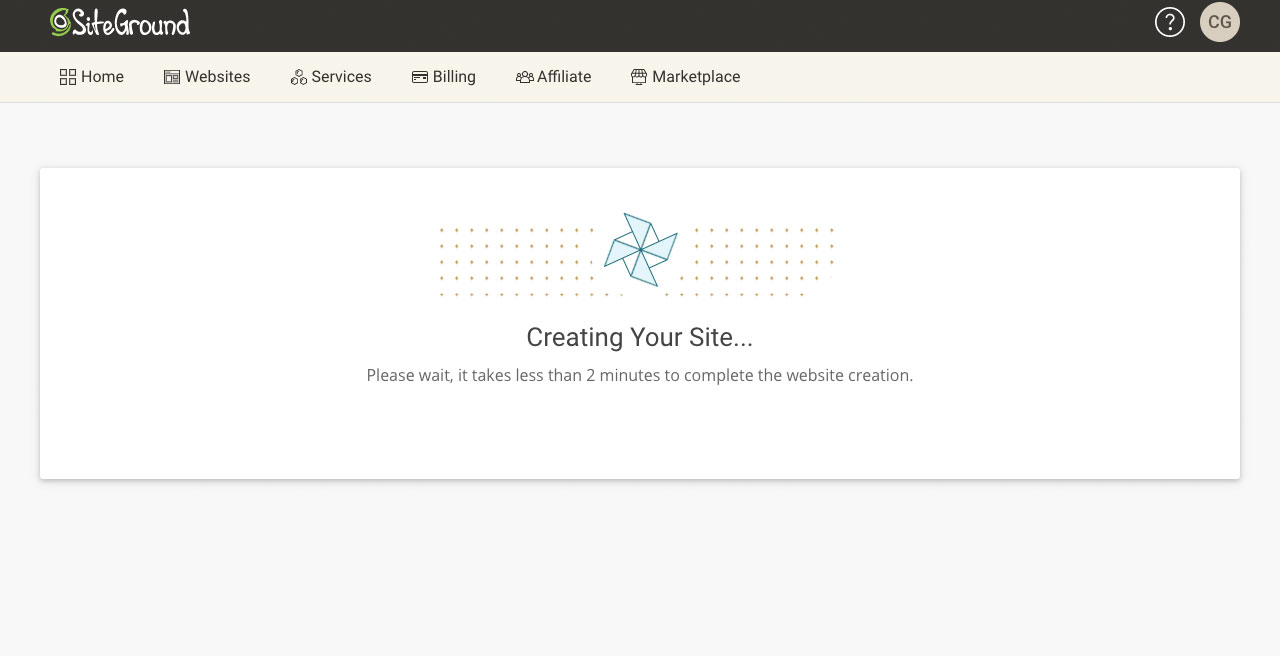 Woah, and we're done! Congrats!! You've just set up your first website!! Now you can click on "Go To Site"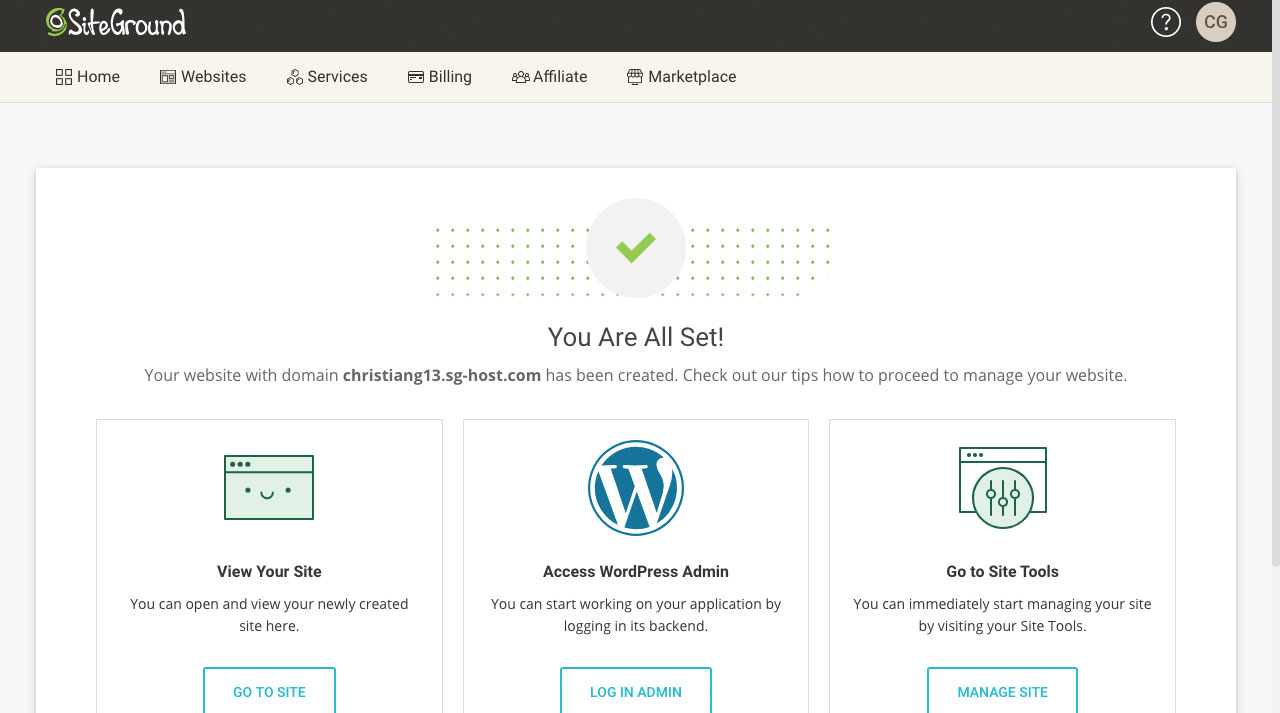 This will take you to the site as it looks right now. Doesn't look overwhelming right? Don't worry, we'll fix that soon and easy in just a few simple clicks!