How to create a professional Blog in 11 easy steps with a 2020 design for free.
Updated: 06.05.2020
This is the easiest and most simple step-by-step tutorial on how to start a blog in 2020.
What you need to get started? I am glad you asked :)
A computer
$6/mo for good web hosting and a domain
Motivation
17 Minutes of your time
What you don't need
No previous knowledge required
No coding required
No expensive page builder
No expensive and shiny themes
I literally documented every single click for you with screenshots and descriptions, so you can just follow me all along the way. This is why the post might seem a little bit long at first, but it's easy to follow and can be done in less than 17 minutes.
All services that you need to use in this tutorial are 100% free (except for the hosting, which can't be skipped but starts as low as $0.99 a month.)
This is the exact wonderful piece of Blog that we are going to create in this tutorial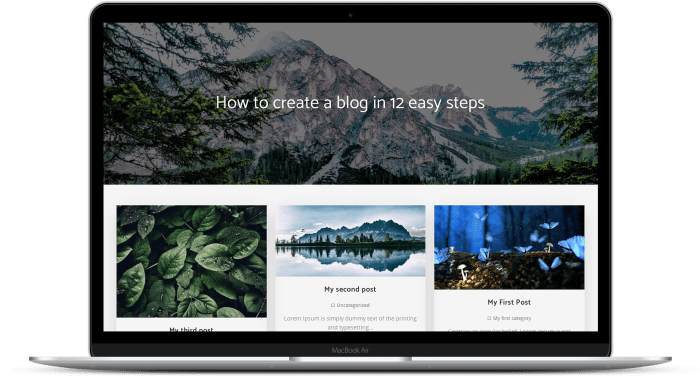 So, let's get started!